Mid-engine C8 Corvette
GM's worst-kept secret is that the eighth generation Corvette will have a mid-engine layout, enabling design, performance, and engineering that will rival the best of Italy's supercars. To tide you over until the C8 appears on the show circuit in 2019, here's a capsule history of past mid-engine experiments.

During a visit to Zora Arkus-Duntov's home to pose a single question-Why were you so obsessed with mid-engine designs?-the Corvette's patron saint confided that his inspiration dated all the way back to 1957, following the Corvette SS's DNF at the 12 Hours of Sebring. "That's when I concluded that the heat source [the engine] must be located behind the driver," he said. Although the official explanation of the DNF was a failure of a rear suspension bushing after only 23 laps of racing, driver John Fitch's feet were being cooked by the eight uninsulated exhaust pipes located in close proximity to the magnesium firewall and floor panels.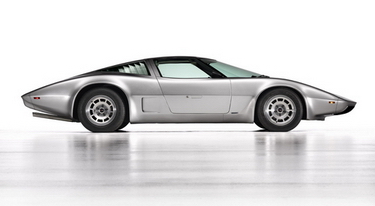 The inherent advantages of locating the engine near the middle of the car just ahead of the drive wheels were not lost on Arkus-Duntov. In the 1930s, he witnessed the mid-engine Auto Unions occasionally beat Mercedes-Benz racers with traditional powertrain layouts. Also, a mid-engine Cooper T43 driven by Jack Brabham showed promise at the 1957 Monaco Grand Prix.

So, when a new transaxle was under consideration at General Motors for use in 1960 mainstream models, Arkus-Duntov realized this component might be useful for a mid-engine, second-generation Corvette. Preliminary designs proved that forward visibility and center of gravity height would benefit from relocating the engine. Alas, a host of problems ensued, including cancellation of the transaxle's production, halting the mid-engine C2 effort before it achieved critical mass.

Read the entire article


Source: Don Sherman, Hagerty
Submitted by Phil Ellison
2/9/18