Welcome To The
New Mexico Corvette Association
Corvette Test Mule - Story Below
Latest Updates To This Site
EVENTS updated- 1/21/17
NEWSLETTER / MINUTES added - 11/27/16
STORY added - 1/20/17
FOR SALE updated - 1/18/17
PHOTOS OR VIDEO added - 7/18/16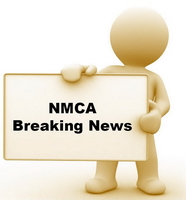 NMCA congratulates Celeste English & Jean Haydu for being voted the NMCA Persons Of The Year for their outstanding efforts above and beyond the call. Thank you for your contributions.

New NCCC Event Scheduled for mid January, Sierra Vista, AZ - see Events


NMCA Loses A Dear Friend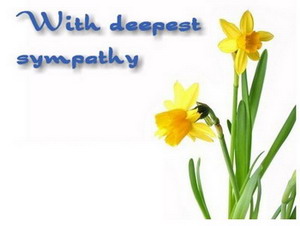 Update:
Memorial for Brenda Bunting will be held Saturday February 4th at the Albuquerque Balloon Museum from 3 until 6 pm.

We sadly announce the loss of a long time and dear friend NMCA member, Brenda Bunting.

Brenda joined NMCA in the early '80's and has been active in the club all these years.

Brenda passed away in Plano, TX.

Updated 1/14/17 by Phil Ellison, NMCA
The '53 Test Mule
The Corvette started life with a serious - nearly terminal - disadvantage. Chevrolet's new-for-1953 sports car was tragically underpowered, hamstrung by the in-line six-cylinder under its hood, a warmed-over version of the engine used in Chevy sedans. The car's Powerglide automatic transmission didn't help performance, and sales were further hampered by quality problems and a slow production ramp-up.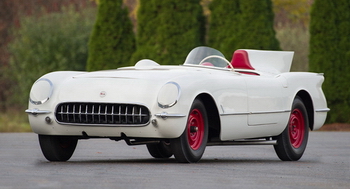 Cancellation of the model was a distinct possibility, but a timely rescue arrived in the form of a compact, lightweight V-8. For 1955 models, General Motors management, urged on by Chevy engineers, agreed to put the company's new 265-cid Small Block V-8 in the Corvette. Before it could become a production model, though, there was much testing and validation to be done; prototypes, known in the industry as test mules, had to be assembled. Among them was Corvette No. 5951, designated EX-87, a car that would later become a test bed for Zora Arkus-Duntov, Chevrolet's legendary engineer and performance maven.

Incredibly, this Corvette still exists, and commensurate with its vital role in Corvette history, it occupies a place of honor in the collection of Ken Lingenfelter, owner of Lingenfelter Performance Engineering in Brighton, Mich. Over time, during which record-keeping was less than meticulous, many details of the car's service have been lost. Still, the overall picture is clear: It is historically significant.

Lingenfelter purchased the gently restored car in 2009. He has an affinity for General Motors cars and owns hundreds, including, at last count, 65 Corvettes, the model closest to his heart.

With the expert help of Christo Datini, lead archivist for the GM Media Archive, I was able to study documents relating to the car at the General Motors Heritage Center. Many were revealing. For example, correspondence of April 1954 notes that two '53 Corvette bodies were repurposed for V-8 testing. An Engineering Department Build Order of Aug. 1, 1954 requests the purchase of '54 Corvette frames and instructs technicians to modify them to meet '55 specs.

That build order answers a question raised over the years: When and why was the car's '54 frame replaced with a '55 frame? It appears that it wasn't replaced; it was altered before testing began. And since '53 and '55 bodies were identical, 5951 was effectively a '55 model when it went into testing; subsequent documents describe it as such.

After tests at GM's Michigan proving grounds, the car was released to Duntov for use as a mule for engine performance projects, including speed-record attempts. Based on various GM documents, Duntov took delivery of the car in October 1955.

Read the story

Source: Paul Stenquist, Hagerty
Submitted by Phil Ellison
1/20/17


'63 Split Window Still A Classic
I grew up in Detroit. I went to Vernor Elementary School, named after Detroit's famous Vernors Ginger Ale, and after that, Henry Ford High School. Like a lot of people from Detroit, I have always loved cars.

In the fall of 1962, I was with my father in downtown Detroit when a 1963 Corvette split window coupe pulled up behind us. This was the all-new second generation Corvette, call Sting Ray [Today's models are one word: Stringray]. In hindsight, I think I knew even then that this car was destined to be an icon. I also knew that, someday, I had to have one.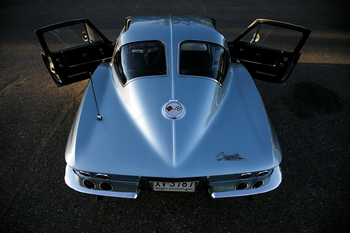 It took 36 years for that dream to come true. I was flipping through a newspaper in 1998 when I saw an ad for a 1963 split window coupe. I drove down to look at the car. It was the exact car that I wanted. I was told that the car had once belonged to the rock star Rick Springfield. Whether this was true, I never knew. [The Wall Street Journal contacted Mr. Springfield, who does believe that he owned this same car.]

What is a split window coupe? In 1963, General Motors introduced the second-generation Corvette with a post running down the back window. People complained that they couldn't see out the back. So for 1964, that post was gone. That second generation Corvette (1963-1967) is often hailed as the most beautiful Corvette of all. And 1963 was the only year the split window was built, so it is particularly desirable among collectors.

I have a few cars now, including a 1967 Corvette 427 and a Shelby GT350. But if I sold them all, the split window coupe would be the last to go. It's just flat out classic.

Read the story

Source: A.J. Baime, WSJ
Submitted by Phil Ellison
1/14/17


Mostly Stock Corvette - 9 Second Quarter Mile
With a 6.2-liter V8 engine, the Chevrolet Corvette Stingray is no slouch, but this example takes things to a new extreme.

It has been installed with a supercharger kit which bumps power up to an incredible 1,000 hp. Remarkably, the engine's internals have been kept standard and no modifications have been made to the differential or transmission.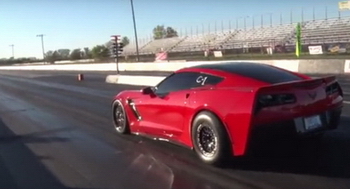 When fitted with drag radial tires, it recently rocketed down the quarter mile in 9.69 seconds at 143 mph, a truly remarkable, hybrid hypercar-beating time and particularly impressive for a rear-wheel drive car with a manual transmission.

Although we don't expect to see a stock 'Vette ever record such a ferocious time, exciting things are happening within General Motors, including the development of a 700+ HP ZR1 and a new mid-engined Corvette for the model's eighth generation.

Read the story & see the video

Source: Brad Anderson, Car Scoops
Submitted by Phil Ellison
1/7/17


1961 Gets New Life After 50 Years
Mike Walsh keeps himself pretty busy these days. As proprietor of The Early Vette Shop in Shohola, Pennsylvania, he oversees a variety of restorations of some of the rarest and rattiest Corvettes in the country. Aided by his brother, Joe Erven, the two-man crew is a well-oiled force to be reckoned with; versed not only on the history and mechanicals of Chevy's fiberglass hot rod, but also on how to keep them up and running and out on the road where they belong.

Along with restoration comes some exploration. Mike's been doing these "search-and-rescue" missions since he was a teen. He pulled his very first Corvette out of a muddy swamp nearly 40 years ago. And yes, he still has that particular 1962 - and it's never looked or sounded better. But even with four decades of Corvette round-ups under his belt, there are some experiences that can boggle his mind…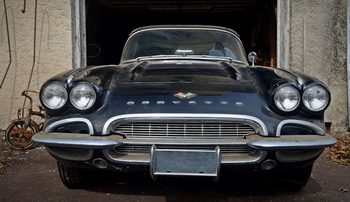 Laurel Black read how Mike saved a particular 1960 from prolonged sleepy slumber in the pages of Vette Magazine and was intrigued. She contacted Mike with a disclosure of sorts; something that would blow Mike's Corvette-infested cranium. Laurel had her late mom Marilyn's old Corvette, a car that hadn't moved since it was parked 48 years ago. She wanted the Corvette to go to someone who could care for it, get it back on the road and just do the right thing. She needed advice, direction, and of course an estimate of its value.

Mike receives calls constantly about long dormant rides, but Laurel's call was one of those rare times Mike had a feeling this was not going to be your typical, run-of-the-mill restoration inquiry. After some time on the phone, she felt comfortable enough with Mike to ask him if he would come down to Collegeville, Pennsylvania where the car was stored, to take a look for himself.

Mike agreed, but first asked Laurel for a few pictures to make sure he wasn't wasting time. So she sent him a series of shots from the mid-sixties, and a few of the Corvette in its present slumber. When the "fuel injection" logo came across Mike's computer screen, that was enough to get his attention.

Read the entire story

Source: Scotty Lachenauer, Hot Rod Network
Submitted by Phil Ellison
1/1/17


2,000+ Corvette Big Blocks - Nice!
This video is a couple of years old, but still warrants another look if you have not seen it.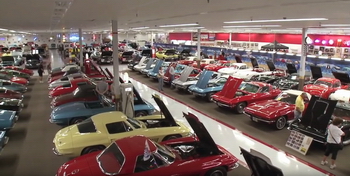 Rick Treworgy of Punta Gorda, FL has collected what some may call an impressive GM muscle car collection. Intermixed there are more than 2000 Corvette Big-Blocks spanning every year. He also owns 1 of only 3 aluminum engines from 1970.

See the video and drool.

Source: YouTube
Submitted by Phil Ellison
12/25/16


All news postings can be viewed using the "News" link

NMCA, PO Box 91355, Albuquerque, NM 87199 :: info@nmcorvette.org