Welcome To The
New Mexico Corvette Association
The Start Of Something REALLY Big
Latest Updates To This Site
EVENTS updated- 10/4/15
NEWSLETTER / MINUTES added - 9/20/14
STORY added - 10/4/15
FOR SALE updated - 9/24/15
PHOTOS OR VIDEO added - 8/23/15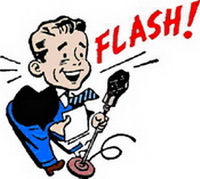 October 3rd caravan announced - See Events

Corvette collection starting from 1954 - all with original black paint
Click here to watch video


Each week see a new home page photo - see them all in Photos section

Researchers Use Text To Hack Corvette
Researchers at the University of California at San Diego have figured out how to control certain features on a car via text.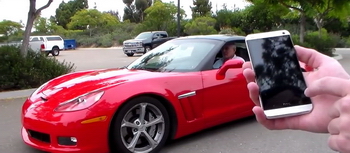 The group did so by sending a text to a cellular-capable device connected to a 2013 Corvette's OBD-II port. These ports normally house a dongle used by insurance companies to track vehicle activity or driving efficiency and then report the findings back to the parent company.

With the Corvette, the group hacked into a device made by Mobile Devices and were able input both innocuous and dangerous commands, in this scenario turning on the wipers and cutting the brakes. Mobile Devices has already patched the vulnerability and said the phone numbers associated with its devices are never public so they would have to be found using a system capable of "guessing" the correct number, according to Fast Company.

Source: Doug Olenick, editor, SC Magazine (August 11, 2015)
Submitted by Phil Ellison
10/4/15


User Warning About Michelin Tires On 2014 Corvette
If you would, PLEASE pass this email onto your members with a C7.

I am the owner of a 2014 Corvette Z51. I am about to need new tires on the car so I ordered new tires from the Tire Rack.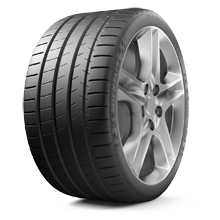 Here is where I'm coming from with these tires. I am a retired baker of 45 years. Over the years I have learned that what I bought for my business was not what the package said. The weight was off or the count was off in many cases. I am not the kind of person to let this go without saying something.

When I got my new tires I used a tread gauge to measured the tread. Michelin says these tires are 9/32nd on the front and 9.5/32nd on the rear for Z51- 9.5/32nd on the front and 10/32nd on the rear for non Z51.

The tires I got were 8.5/32nd and 9/32nd, I called Tire Rack they said they would take them back and send me another 4. "Before you do that, measure the tires in the warehouse to see if they are 9 and 9.5". They could not find any.

My wife and I went to Bowling Green this past April and I talked to the Michelin rep (Lee) about my concern. I also measured all the new Corvettes at the museum and found all the tires at 8.5 and 9. Lee said he would contact me about my issue when he got back to South Carolina, I had to look him up a month later. Then he tells me they should be 7mm. 7mm is NOT 9/32nd as their website says.

As a driver, this lack of rubber on these tires represents from 2000 to 5000 miles before I need new tires. I am still on the original tires for my car with 4/32nd on the front and 4.5/32nd on the rear at 30100 miles. I am going to run them down to 2/32nd.

Some of you might think that I would bitch if I was hung with a new rope and my reply is yes I would. Someone has to stand up to these corporations screwing us.

All I ask is to get what I paid for.

Michelin Tire is recalling certain B F Goodrich T/A tires, LETS HOPE OURS AREN'T NEXT.

Editor Note: If you wish to contact Don Puckett for more information, please send an email to the NMCA info and ask for Don's contact data.

Source: Don Puckett, sent via email to NMCA & multiple other Corvette Clubs.
Submitted by Phil Ellison
9/27/15


Prescription For Speed
The practice of pumping Corvette engines full of compressed air to improve their performance dates all the way back to 1954, when a Paxton centrifugal supercharger briefly became a dealer-installed option on Chevy's slow-selling-and slow-moving-sports car. Attempting to transform the sow's-ear "Blue Flame" six engine into a silky screamer with bolt-on parts would prove a fool's errand, however, and when the revolutionary small-block V-8 appeared on the Vette's equipment list a year later, the ad hoc blower program was quietly discontinued. Only in recent years have superchargers found their way back into the Corvette's engine bay, and even then only on low-volume flagship models.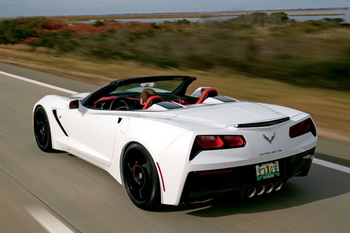 That hasn't stopped aftermarket performance-parts firms from developing their own Corvette huffer kits, a practice that seems likely to intensify as freshly minted C7 Stingray owners strive to endow their cars with the accelerative ferocity of the factory-blown Z06 edition. Consider the case of Ken Villani, a Long Island, New York, pharmacist with an insatiable jones for speed. While the 460-horsepower rated output of the stock 2015 Stingray furnished the desired quantum of euphoria for a time, Villani, like most addicts, soon found himself itching for a stronger dose.

The prescription came in the form of a ProCharger centrifugal supercharger system, installed by longtime Corvette tuner Vette Doctors Performance in nearby Amityville (yes, that Amityville). ProCharger, which has been hawking Corvette-specific blower kits since the company's inception in the mid '90s, was one of the first to market with a complete C7 package, which made Villani's choice of forced-induction units an easy one.

At the risk of wading too deeply into the mire of engineering arcana, a few technical notes are in order. The term "centrifugal," as applied to superchargers, refers to a type of compressor that is most often mounted on the front of an engine and operated via a belt- or gear-drive system. Benefits of the centrifugal layout typically include a higher maximum rotational speed-as compared with a top-mounted "Roots style" blower-along with superior thermal efficiency, since the compressor is physically separated from the hot intake manifold. ProCharger does the latter characteristic one better by an adding air-to-air intercooler (or two, in the case of some of its older Corvette kits) to lower intake-charge temps and enable the use of more power-building ignition timing. The downsides of the centrifugal approach include its relative complexity, which limits its use in OEM applications, and a softer low-rpm response than one would expect from a Roots-type unit such as the LT4's Eaton TVS.

In the case of the Stingray's direct-injected LT1, torque is both abundant and widely dispersed over the engine's rpm range, a fact that militates strongly in favor of the centrifugal approach when maximum output is the goal. And since the amount of boost created by a centrifugal blower rises commensurately with engine rpm, heavy throttle application at low speed is less likely to induce a pulse-quickening power slide. (We're looking at you, C7 Z06.)

The suitability of the pairing was borne out in the pre- and post-installation testing performed on VDP's chassis dynamoeter, where the rear-wheel output of Villani's 'ray jumped from an already healthy 427 hp and 437 lb-ft of torque in stock form to a Z06-quality 565/565 with the blower at full puff. Accounting for parasitic losses through the drivetrain, that calculates to right around 700 horses at the crank, which is nothing short of remarkable considering the modest amount of boost involved (8 psi) and the conservative, street-suitable PCM reprogramming performed by the shop.

Somewhat surprisingly for such a new engine design, the installation presented no unexpected challenges, according to VDP Manager Anthony Marianelli. "Supercharger installations on [C7s] are very straightforward," he says. "Some steps a little more time consuming than others but overall they tend go in without a hitch."

As one would expect, the resulting increase in the car's straight-line performance potential has completely transformed the nature of the driving experience for Villani. "He called to ask us if the speedometer was calculated correctly," says Marianelli, "so I can only assume the car was faster than he expected." (Editor's note: As Villani is a low-key kind of guy, Marianelli stepped up to serve as an interview subject and provide us with many of the technical details we needed for this article.)

Extracting bucketloads of extra power is one thing, but doing so in a way that doesn't wreck a car's all-around usability is quite another. Fortunately for Villani, ProCharger's Stingray kit install exacts precious few penalties in this area. The idle remains smooth, fuel mileage is virtually unchanged (assuming he stays out of the gas) and even the telltale whine of the blower's impeller wheel remains well damped during regular driving.

But while the car might otherwise have earned the "sleeper" status often accorded to deceptively speedy street cars, a set of American Racing long-tube headers feeding a black-tipped Corsa Sport exhaust-both also installed by Marianelli and company-ensure that this supercharged Stingray never slips by unnoticed.

The car's splashy color scheme-Arctic White over Adrenaline Red leather-also helps in this regard, as do a quartet of "Liquid Black" HRE FlowForm FF01 wheels (19 inches in diameter up front, 20 in the rear) encased in grabby Pirelli P-Zero rubber. These recently introduced rims offer the looks-and some of the weight savings-of the company's highly sought-after forged offerings, but in a less pricy, "flow formed" (cast)design.

Villani elected not to tamper with the Stingray's handsome, aero-chiseled bodywork, a choice we wholeheartedly endorse. Nevertheless, the car's looks have been further enhanced via the predatory crouch imparted by a few carefully considered suspension modifications from Texas-based performance specialist LG Motorsports. These include a set of coil-over shocks with Quiet End Links (their official name, capitalizations included), which work in tandem with a sway-bar upgrade to improve the car's grip and handling reflexes. As with the engine work, these minimal mods had an outsize impact out on the road.

"The LG set up was just what the car needed, [since] it's base model with no rear sway bar and no ride control," relates Marianelli. "The car now corners faster and flatter. You can be confident when you want to push it with the new power."

Incredibly, the C7's stock differential and 8L90E eight-speed automatic have thus far proven up to the challenge of pumping all that extra output to the rear wheels. Although Marianelli seems unsurprised by this, he admits that the 8L90E design in general still has its toughest challenges ahead of it.

"At this point in time, there have been limited failures…due to power," he says. "It's still a new model, and guys are creeping up on the limits of the components. With roll racing and half-mile events, along with traditional racing, there will be plenty of testing to come this summer. As of right now there isn't any aftermarket tuning for the [8L90E], though that may change by the time this story is released."

Since the side effects of a swollen dyno graph may include marked increases in speeds and subsequent atrophying of the wallet due to excessive speeding citations, VDP also installed what Marianelli euphemistically refers to as a "LEO [law enforcement officer] protection package"-essentially, a high-tech Passport 9500 radar-detection system-to help ward off the financial depredations of modern-day revenuers.

"We opted for a 'hidden' install, with all [the] sensors mounted outside of the car, and the radar/laser readout in the rearview mirror," he explains. "The system tracks speed cameras as well as red-light ones, and also doubles as front and rear parking sensors."

Big Brother's occasional obtrusions aside, Marianelli paints a rosy picture of the future of the LT-modifying scene. "I love seeing new technology, but I think the bugs are still being worked out with the stock motor. That's great for both the aftermarket and shops like us. The LS engines have been around a long time, and people are very comfortable working on them. But there will be a whole new bag of tricks for the LT1s. [Finding those] will just separate out the guys who are complacent and don't want to evolve."

We certainly hope so. When it comes to dispelling a mild funk or a bout of 21st-century ennui, it's clear that a healthy bolus of boost can prove far more efficacious than any selective serotonin reuptake inhibitor. Just be sure to consult a doctor, preferably one with the word "performance" in his title.

Source: Jay Heath, Corvette Magazine
Submitted by Phil Ellison
9/20/15


Cause & Solution - Corvette Z06 Engine Woes
If you read my recent review of the 2015 Chevrolet Corvette Z06, you know it didn't end well.

Oh, the car was a thrill. With 650 horsepower worth of stomach-churning acceleration, a top speed of over 200 mph and more lateral grip than a wall could provide, it was world class in all respects. Unfortunately, its monstrous, supercharged 6.2-liter V8 performed a dramatic act of self-immolation during some spirited laps at the racetrack.

And now we know why.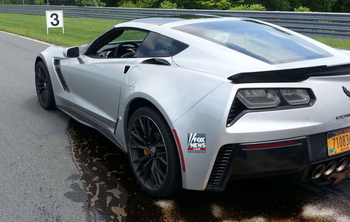 After bringing it back to Chevrolet HQ for inspection, the engineers determined that the likely cause was a piston connecting rod bearing that was damaged by debris in the oil that was left behind after tapping the threads for the oil filter. Once a piece gets jammed in there, it starts creating more debris, which keeps making things worse until finally … kablooey. In this case, it took out a few more pistons with it.

Several other engines built early in the production run exhibited similar problems, but Chevy is confident that it has solved the root issue. Nevertheless, it is now recommending that all Z06 owners change their oil after the 500-mile break-in period to make sure that it's clear of any debris before any of it gets stirred up into the important parts during high-performance driving.

Pretty much the same thing happened when the non-supercharged version of the V8 launched in the Corvette Stingray, as documented by Car and Driver, but that has since been resolved, according to Chevy.

Less than 1 percent of the more than 9,000 Z06s sold since last fall (about a third of all Corvettes delivered since then) have had engine failures, and a Chevy spokesman says that they've all been covered under warranty.

Of course, if the folks at Chevy had paid better attention to their own notes, the test car might have survived. Last November Chevy sent out a technical service bulletin updating the oil change schedule on the Z06 engine, as well as Stingray motors equipped with dry sumps, to include a 500-mile change due to a non-destructive oil foaming issue caused by a silicone sealant on a gasket that clears up during the break-in period. For some reason, the 2,000-mile car never got this change.

The lesson: Always read the instructions.

Source: Gary Gastelu, Fox news online
Submitted by Phil Ellison
9/13/15/15


More stories can be viewed using the "News & Stories" link

NMCA, PO Box 91355, Albuquerque, NM 87199 :: info@nmcorvette.org