Welcome To The
New Mexico Corvette Association
Corvette: Always Setting The Pace
Latest Updates To This Site
EVENTS updated- 7/26/15
NEWSLETTER / MINUTES added - 7/16/14
STORY added - 7/26/15
FOR SALE updated - 7/17/15
PHOTOS OR VIDEO added - 7/5/15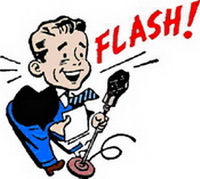 Corvette collection starting from 1954 - all with original black paint
Click here to watch video


Each week see a new home page photo - see them all in Photos section

Corvette Fun Facts
Corvette Fun Fact #7
The Corvette Z06, offered for a number of model years starting in 1963, was created to give private racers an option for competition when GM couldn't establish a factory race team. The 2004 C5Z06 and the 2012 C6 Z06 are two just just a few street cars to have broken the eight minute time around the Nordschleife. The Nordschleife is part of the Nurburgring complex near Cologne, Germany, and has been nicknamed "The Green Hell" as one of the most difficult, dangerous circuits in the world. It's rumored that in 1963, a single Z06 convertible was produced. The 1963 Z06 is said to have been driven for approximately 7,000 miles - and then stored. Few have seen this legendary Corvette.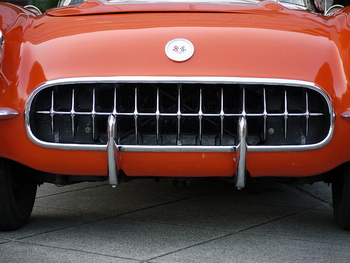 Corvette Fun Fact #12
In 1953, only 300 Corvettes were built. Chevrolet had accelerated production plans due to an enthusiastic response after more than 1.4 million people came out to see Corvette displays throughout the United States that year, with production starting June 30th, 1953. All of the 1953 Corvettes were assembled in Flint, Michigan, and all of them were white with a red interior.

Corvette Fun Fact #14
The Chevrolet Corvette was originally code named Opel, but Chevrolet's chief photographer Myron Scott is credited with coming up with the Corvette name. He was inspired by the small, fast class of corvette warships.

Source: ASAP - Internet April 2015
Submitted by Phil Ellison
7/26/15


Corvette Fun Facts
Corvette Fun Fact #5
While vehicles in 1953 were typically made of steel, the Corvette was constructed out of innovative fiberglass. At the time, fiberglass was believed to be fragile and dangerous in accidents, but after a test that involved the Corvette rolling over with limited damage, Chevrolet stuck with fiberglass - and the Corvette came to be known as the American sports car of the future.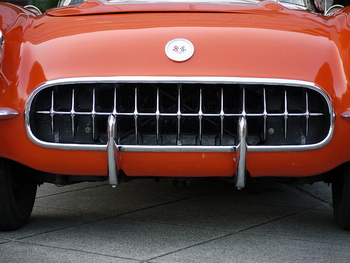 Corvette Fun Fact #6
Since 1999, Corvette Racing has won 92 races worldwide, with 85 in North America and 7 internationally. This includes 58 1-2 finishes, seven 24 Hours of Le Mans class wins, 10 ALMS manufacturers championships, 10 ALMS team championships, and nine ALMS drivers championships. Corvette Racing's first race was the Daytona 24 Hours in 1999, and the team's first GTS was in 2000 at Texas Motor Speedway. However, Corvette has been involved in international road racing for more than 59 years. In 1956, the Corvette won a Class B victory at the 12 Hours of Sebring.

Corvette Fun Fact #10
Today it seems like to Corvette comes with an endless array of options, but in 1953, the original Corvette was far less complicated. It had a base price of $3,498, and had just two options for car buyers to add on if they'd like: a heater, which cost $91, and an AM radio, which was $145.

Source: ASAP - Internet April 2015
Submitted by Phil Ellison
7/19/15


Corvette Fun Facts
Corvette Fun Fact #3
A red 1967 Chevy Corvette L88 is among the most expensive vehicles in the world. In January 2014, a 1967 Chevrolet Corvette L88 sold for $3,850,000. There were only 20 1967 Chevy Corvette L88s produced - and only one of them was red. This rare, incredibly valuable vehicle was incredibly popular at Barrett-Jackson's auction in Scottsdale.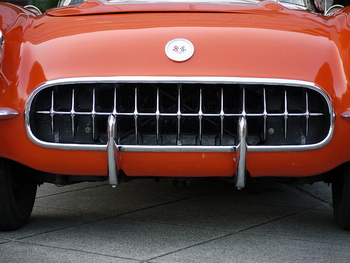 Corvette Fun Fact #8
The 2014 Corvette Stingray can reach high speeds - in reverse. The top speed in reverse for the 2014 Chevy Corvette Stingray is an incredible 53 miles per hour. That's fast! We do not recommend testing it out for yourself, but we bet it would be fun to try out on a track.

Corvette Fun Fact #9
The 1968 Corvette is the fastest in history. The 1968 LT-2 (a prototype '70 engine) has the fastest recorded 0-60 time in all of Corvette history at 2.8 seconds, as tested by Motor Trend. The 1968 Corvette reached 1/4 mile in 10.86 seconds at 124.64 miles per hour. Other close calls came from the 2009 Corvette ZR1. Road and Track tested it at 3.3 seconds from 0-60, and 11.4 seconds at 125.5 miles per hour to hit 1/4 mile. Motor Trend reached similar results for the same model, with 3.3 seconds to 0-60, and 11.2 seconds to the 1/4 mile at 130.5 miles per hour.
Source: ASAP - Internet April 2015
Submitted by Phil Ellison
7/12/15


MFG's Role With Corvette
Robert Morrison, founder of MFG, is renowned for the creative development of the molded fiber glass (MFG) process for Corvette's fiberglass body. In 1954, the Chevrolet Corvette became the first production automobile with a molded fiber glass reinforced plastic body after Morrison convinced General Motors that reinforced plastic had a use in the automotive industry.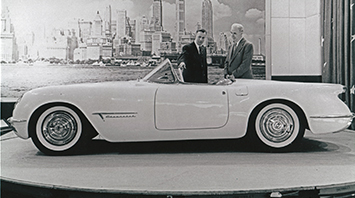 Glen Warner, a 30-year MFG veteran recalls the legendary "elevator incident." Morrison had come to Detroit to discuss what his company could do to support GM, but the two purchasing people he was to meet were locked in discussions with suppliers about steel body components. As Morrison departed, the elevator opened upon Purchasing Director Elmer Gormesen, who announced that the decision went down the day before to make the car of steel. He explained that GM was hesitant about fiberglass because it anticipated 10,000 units, and no sufficient fiberglass capacity existed. Morrison assured Gormesen that MFG and Owens Corning could come through.

Morrison had other business in Detroit that day and didn't return home to Ashtabula, OH until 1:30 a.m. the next day. That's when he learned from Gormesen that GM had made a turnabout decision to go with fiberglass!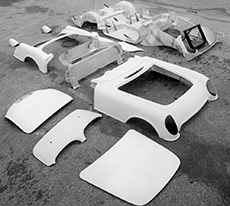 When Chevrolet agreed to proceed, Morrison initiated all of the necessary financing, production facilities, engineering support, tooling and production personnel to make it happen. He partnered with automotive engineers as well as raw material suppliers to resolve Chevrolet's concerns about a production site, equipment and scheduling.

As the cooperative process developed, the basement of Morrison's home became an impromptu design center for the 1953 Corvette fiberglass parts. MFG employees and GM's engineers worked side by side on a ping-pong table until suitable business space was established.

Recalling those days in a memoir written around 1980, Morrison observed: "I believe, but cannot prove, that Chevrolet would have completely cancelled the Corvette if the Ford Thunderbird had not been such a big success."

MFG has continuously produced fiberglass composite parts for the Corvette since 1954. In 2003, Robert S. Morrison was posthumously inducted into the prestigious Corvette Hall of Fame.
Source: Internet - no author identified
Submitted by Phil Ellison
7/5/15


EFY Body Colored Vents Option
I have always shared any and all info for your folks regarding your New Corvette, I even share my honest opinion and many of you know I am all about individuality when it comes to Corvette.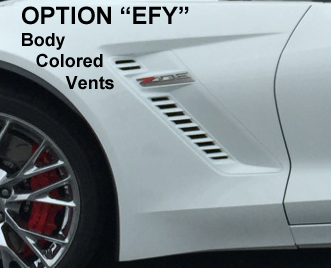 This new feature, different is one I am still not 100% on, I guess because we have had the era of a monochromatic Corvette already. Now I am not always right and some of you may enjoy this new feature in which is color keys the vents when ordering a 2016 Corvette.

Corvette option code: EFY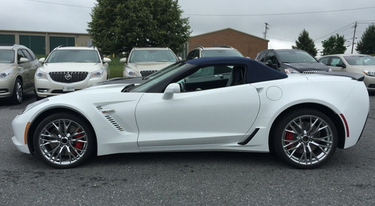 Source: Rick Conti
Submitted by Phil Ellison
6/28/15


More stories can be viewed using the "News & Stories" link

NMCA, PO Box 91355, Albuquerque, NM 87199 :: info@nmcorvette.org