Welcome To The
New Mexico Corvette Association
Great "Black" Shark (Story Below)
Latest Updates To This Site
EVENTS updated- 3/14/18
NEWSLETTER / MINUTES added - 3/2/18
STORY added - 3/16/18
FOR SALE updated - 2/16/18
PHOTOS OR VIDEO added - 2/16/18 (available shortly)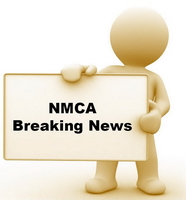 RE: Scotty's Southwest Corvettes - This shop has been closed and employees dismissed. If you have a car in this shop, have an ongoing claim or issue - please contact the estate administer Doug Weisel at 602-321-7807. He is in Albuquerque (AZ phone number).

Potential Corvette mechanic located: Mark at Bee Line Automotive
2508 Vermont St NE, Abq 87110 (505) 275-6731

New Council Meeting location: Please see Events page for details.



Great "Black" Shark
My name is Dan Skopp. I bought my first Corvette in 2007; a white 1981 "Great White Shark".

I joined a local Corvette Club and have made a lot of friends. During club functions, a beautiful, black C5 would always catch my attention. Over the years, I became friends with the owners of the C5.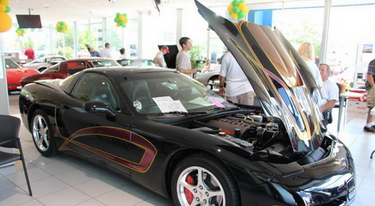 As the years went along, I enjoyed my 1981 and went to my first Corvette Funfest in September of 2008. I became friends with Mike Yager and his family and the whole crew at Mid America Motorworks.

I became aware that the owners of the C5 wanted to sell their car and I told them that I wanted it. I am the fourth owner. The first owner had it for a month, the second owner had it for 5 years, the third owner had it for 10 years, and I got it in April of 2016.

What a difference between the C3 and the C5! The 1981 still remains in the family (my daughter drives it now). The Black on Black 1998 has a stock engine and stock interior but has a special paint scheme. "She" manages to catch the eye of most attendees at car shows.

I have the build sheet and the window sticker to show the information about the car. I plan to have the 1998 C5 a good long time!

Read the entire article

Source: Daniel Skopp, MidAmerica Motorworks
Submitted by Phil Ellison
3/16/18


My Little Stingray
My wife was very sick; she once asked me I what I would do if I lost her. I said I would buy a Sting Ray to keep myself busy, which was an answer she was happy with.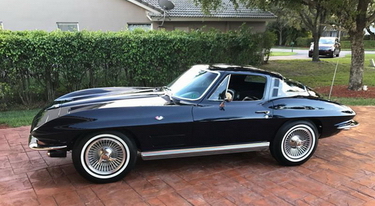 I began my search and found a very nice, well documented car. She was built the last day of the 1964 production run on July 21, 1964. Her body is an A.O. Smith and she was assembled in St. Louis.

Besides being the cutest little Sting Ray, she has some hidden all original attributes, like: an L76 327 365hp engine with first year Holley 4-bbl, Muncie M20 4-speed transmission, C60 Factory Air Conditioning, N11 off-road exhaust, G81 3:70.1 Positraction, J65 & J50 Power Metallic Brakes. She also has an AM-FM radio and the optional reverse lights.

She has won a Duntov Award, Bloomington Gold and she was even displayed in the Corvette Museum for 6 months in 2000. My little Coupe is even referenced numerous times in Nolan Adams restoration guide (she's VIN 122152).

I'm always tweaking or changing fluids and washing to keep her looking and running perfectly. I recently bought her new shoes (knock-off wheels). I have photos of one of her previous owners back in the 70's with a set on so I figure it's OK to stray a little from all original.

I drive her 3 or 4 times a week and I swear she runs better every time, these Corvettes were meant to run.

I sure my wife is pleased with how I spend my spare time.

Read the entire article

Source: Michael Dart, MidAmerica Motorworks
Submitted by Phil Ellison
3/9/18


My Corvette Raffle Ticket
In 2011, I mailed in a picture of my black Corvette Convertible to the National Corvette Museum. At that time they were doing a month by month contest featuring the best Corvette photo of that month. My Corvette was selected as the best photo of the month and they even put it on raffle tickets.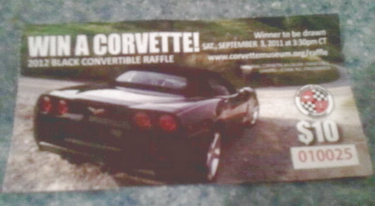 This photo is the raffle ticket that was for sale all over the country.

Read the entire article


Source: John Biggio, MidAmerica Motorworks
Submitted by Phil Ellison
3/2/18


Mid Engine C8
Today it's clear that tradition is essential to the Corvette ethos. But younger, more adventurous customers will be needed to keep the flame burning. A mid-engine layout will allow more possibilities, including special editions that will climb even higher up the performance and price scale. Although the C7 Stingray and its evolutionary descendants will surely live on for several more years, the mid-engine C8 will soon arrive to give Corvette customers a second choice. Painted with drops of leaked information from a GM Deep Throat, our rendering of the forthcoming C8 is no mere guess. In Ferrari style, the mid-mounted V-8 will be proudly visible under the rear hatch. Expect the genuine article to break cover at the Detroit auto show in January 2019.

GAME PLAN
This is the mid-engine Corvette that GM lacked the courage to build for decades. It will first appear as a two-seat hatchback, with open editions to follow. Mounting the engine behind the cockpit facilitates lower seating and a notably sleeker hoodline. A lower center of gravity, improved forward visibility, and better air penetration are all attributable to the new architecture.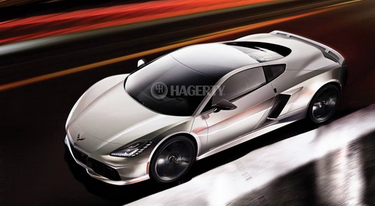 ENGINES
Fear not, pushrod V-8 fans, your pet engine is secure. We expect the mid-engine Vette to bow with a successor to today's 6.2-liter LT1 pumped up to 600 horsepower with higher compression, more aggressive valve timing, and less restrictive exhaust. Dry-sump lubrication will facilitate mounting the engine low in the chassis. Other propulsion sources will follow, topping out at 1000-plus hybrid horsepower, with a twin-turbo V-8 driving the rear wheels and an electric motor powering the front wheels. The four-cam, 32-valve V-8 is a fantasy prompted by the LT5 designation assigned to the 2019 755-hp supercharged pushrod ZR1. GM power mongers have acknowledged interest in offering a flat-plane crankshaft V-8 mimicking the Ford Mustang Shelby GT350's but without the frightful shake. Don't be the last on your block to sell your Ferrari stock!

TRANSAXLE
True friends of the stick will pout over the loss of a clutch pedal and H-pattern shifter. Rather, a state-of-the-art paddle-shifted seven-speed dual-clutch automatic supplied by Tremec will be the way and the truth. Packing the transmission and differential in one box bolted to the engine saves weight and shortens the wheelbase by an estimated eight inches, in turn trimming the turning circle, quickening steering response, and sharpening agility.

CONSTRUCTION
The C8 will showcase light materials. The hydroformed aluminum space frame will be assembled by automated tooling installed at the Bowling Green plant for the C7. Die-cast magnesium will reinforce the dash. Cast and forged aluminum components will be used for many chassis and powertrain components. As in today's Vettes, the bodywork will be a shrewd mix of carbon fiber, sheet molding compound (fiberglass), and reinforced reaction-injection-molded plastic. Supplier Plasan Carbon Composites invented a means of constructing full door assemblies using its fast-acting pressure press process. The fuel tank and the coolant lines will reside in a central tunnel. To ensure the C8 is the best value in the sports car class, the engineering team religiously assessed weight saving versus cost for every component.


CHASSIS Faithful suppliers Michelin and Brembo will be back. BWI continues supplying the magnetorheological dampers. Carbon-ceramic brake rotors, opposed-piston calipers, and fiberglass leaf springs are a sure thing.

CREATURE COMFORTS
The latest infotainment and safety aids will be included. A cargo hold in the front of the car will swallow two sets of golf clubs. The hatch's window will afford a clear view of the engine.

PRICE AND AVAILABILITY
Following its debut at the 2019 Detroit show, the eighth-gen Corvette will roll into dealerships later in the year with a base price of $70,000.

Read the entire article


Source: Don Sherman, Hagerty
Submitted by Phil Ellison
2/23/18


My First Corvette - Steve Haydu
It was around September of 1971. I spotted this 1962 Corvette for sale at a gas station, so I pulled in to look it over-Hugger Orange, chrome reverse rims, new white top, new exhaust, black interior, 4-speed, 327 N.O.M. Asking price was $1,000. So we talked. I neither had nor could I get $1,000. I was married with two children and one more on the way. So we struck a deal: $500 without the motor but with everything else.

That weekend I looked in the paper (remember when people advertised in the paper with a phone number?). There it was: 1962 Chevy 283 complete, $35. Further down, I spotted: Corvette Duntov 30-30 cam with lifters $10. WOW! This was my lucky day! I drove over to the motor guy-looked OK. We loaded it into the trunk of my '64 Impala. Drove to the cam guy-micrometered it up-it was good.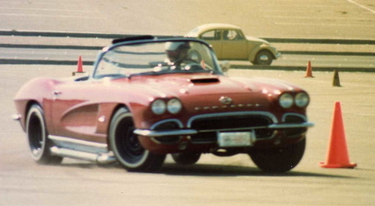 The very next weekend I dropped it in the '62 with my block and tackle from the garage rafters, that's what you did in those days-no cherry pickers, no heated garages in northeast Ohio.

I ran that combination until 1975. A friend-of-a-friend knew of a '69 Chevelle that had been side swiped. It had a '65 Corvette 327 300 H.P. with a 4-speed. Sale price was $250. The owner of our local gas station wanted to build a stock car. He agreed to tow the Chevelle to his place, pull the motor and 4-speed for me, and he would keep the car to build his stock car. In the '60s and '70s, even now, 327's were hard to come by.

That summer I installed the 327 after I freshened up the lower end and did some head work. I pulled the chrome, sanded down the body, and painted it Honduras Maroon.

I moved to Albuquerque in 1978, joined NMCA in 1979, and started auto-crossing. Try auto-crossing a solid axel with no power steering. I beat a lot of C2s and C3s with that car.

In 1984 I decided to do a body-off restoration on the '62. I built a dolly to roll the body around. I pulled the body and removed and inventoried everything. I found 90% of the correct parts, rebuilt the suspension, and painted the frame. I purchased a '75 Vette.

The '62 sat disassembled until 1992. That's when I found a commercial lot with a building in the Journal Center for my business. I needed cash for the down payment so the '62, a 1963½ Ford Galaxy with a correct 406 4-speed, and a Sea Ray boat were sold. The person that bought the '62 put it back together; and, although it is now black, it is still in Albuquerque.
Submitted by Steve Haydu
2/16/18


Mid-engine C8 Corvette
GM's worst-kept secret is that the eighth generation Corvette will have a mid-engine layout, enabling design, performance, and engineering that will rival the best of Italy's supercars. To tide you over until the C8 appears on the show circuit in 2019, here's a capsule history of past mid-engine experiments.

During a visit to Zora Arkus-Duntov's home to pose a single question-Why were you so obsessed with mid-engine designs?-the Corvette's patron saint confided that his inspiration dated all the way back to 1957, following the Corvette SS's DNF at the 12 Hours of Sebring. "That's when I concluded that the heat source [the engine] must be located behind the driver," he said. Although the official explanation of the DNF was a failure of a rear suspension bushing after only 23 laps of racing, driver John Fitch's feet were being cooked by the eight uninsulated exhaust pipes located in close proximity to the magnesium firewall and floor panels.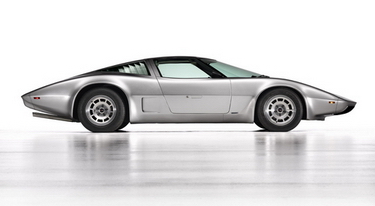 The inherent advantages of locating the engine near the middle of the car just ahead of the drive wheels were not lost on Arkus-Duntov. In the 1930s, he witnessed the mid-engine Auto Unions occasionally beat Mercedes-Benz racers with traditional powertrain layouts. Also, a mid-engine Cooper T43 driven by Jack Brabham showed promise at the 1957 Monaco Grand Prix.

So, when a new transaxle was under consideration at General Motors for use in 1960 mainstream models, Arkus-Duntov realized this component might be useful for a mid-engine, second-generation Corvette. Preliminary designs proved that forward visibility and center of gravity height would benefit from relocating the engine. Alas, a host of problems ensued, including cancellation of the transaxle's production, halting the mid-engine C2 effort before it achieved critical mass.

Read the entire article


Source: Don Sherman, Hagerty
Submitted by Phil Ellison
2/9/18


Son Buys Vette For Dad
My father passed away 2 years ago this August 15th. He left me his truck, a 2011 Silverado extended cab shortbox, 2wd truck with only 35,000 miles and the 6.2 motor and 6 speed automatic transmission...this baby will scoot! I totaled it out after accidentally hitting a tree after an ice storm.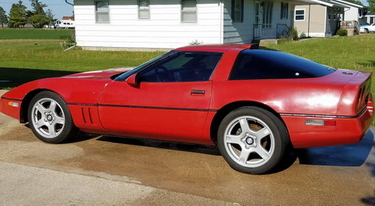 Weeks later, on the way home from picking up a friend, I asked him if his grandpa wanted to sell their C3 Corvette. his answer was yes, for $4500 but it was out of my reach. My mom proceeded to tell us about how dad had always wanted to own a Corvette. Another friend called a week later, said his buddy has a 1986 Corvette and was asking $3500. I looked at it and determined the transmission was bad and offered him $2200. We settled at $2500.

The Corvette is even Victory Red like the wrecked Silverado dad left me. It wasn't until I visited his grave at the Veterans Memorial Cemetery on Interstate 80 here in Iowa, on Memorial Day that I told him about the truck and apologized for wrecking his pride and joy, before explaining to him that I bought him a Corvette. I miss my father very much. I know he would have approved of this purchase and he would love this car! Every time I am in it, I feel like he is with me.

Read the entire article

Source: Jason Woods, MidAmerica Motorworks
Submitted by Phil Ellison
2/2/18


All previous news postings can be viewed using the "News" link

NMCA, PO Box 91355, Albuquerque, NM 87199 :: info@nmcorvette.org