Welcome To The
New Mexico Corvette Association
Save The Wave (Story Below)
Latest Updates To This Site
EVENTS updated- 9/15/17
NEWSLETTER / MINUTES added - 8/20/17
STORY added - 9/15/17
FOR SALE updated - 9/15/17
PHOTOS OR VIDEO added - 7/18/16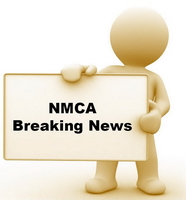 Save The Wave
It was summer of 2007 and I had just completed the replacement of the interior of my '72 convertible, which I had just purchased in February of that year, and given that the sun was shining under a bright blue sky, decided to take "Dads LT-1" out for its maiden voyage. It was one of those rare mornings in New York where the humidity was low, the wind was soft and gentle and the air was a crisp cool breeze.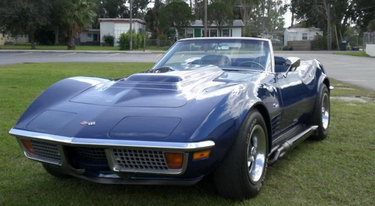 I had not driven the car since purchasing it as I was waiting until I was done doing my upgrading and replacement. So I pulled out the ragtop from the garage, gave it a nice misting of detailing spray, polished the wheels, wiped down the windshield and fired up the rebuilt '70 LT-1 power-plant that was dropped into the Corvette.

After about 20 minutes into the ride, feeling the wind whipping through my hair and enjoying the tunes I was approaching an intersection with a red light. I decided to move into the left turning lane and as I slowly approached the traffic light I dropped the M20 into second gear. I just so happened to look over to my left and noticed two men working on a white C3 Corvette on the driveway. They must have heard the sweet tones radiating from my headers and side-pipes as I was downshifting and both looked up and give me The Wave tagged along with a smile. I immediately returned the favor along with a quick tap of the horn. I then realized that I now belong to an elite group of owners. I promised myself that I will return to that intersection the next season and stop in and say hello to those fellow Corvette owners.

Read the story

Source: Save The Wave (online)
Submitted by Phil Ellison
9/15/17


The 2020 Corvette C-8
The news cycle for GM's mysterious mid-engine car is on an endless loop these days with etched-in-stone talking points that barely budge.

Getting any update from GM or peripheral Corvette sycophants has been hopelessly fruitless so we automotive scribes have been relegated to treading water on the waves of the internet grasping at any piece of news like a chunk of driftwood that might float us to the promised land.

For now, let's say this mid-engine car from GM is a Corvette. Some folks think it's a Cadillac but that's a different battle for another day.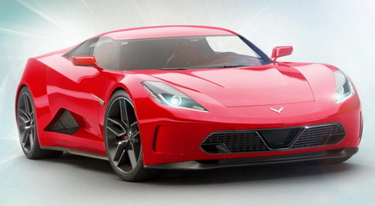 The boilerplate that has emerged for the notion of a C8-mostly from speculation-is as follows: a range-topping, mid-engine supercar with a multi-valve V8 engine and benefitting from a clean-sheet chassis design leveraging everything GM engineering can muster. A "Halo" car that represents the pinnacle of mighty General Motors Design.

What if all that's wrong? What if the new mid-engine Corvette isn't a halo car but an "affordable" stablemate to the existing C7? The first salvo of Corvette as a multi-model franchise?

What if GM is not only going to maintain its' slot as the world's leading sports car maker, but defend its' position AND gobble up more market share by adding a revolutionary supercar sibling to the "standard" Corvette? One that would maintain the current pricing structure of the C7 but literally re-writes the rules-and history-for performance cars forever?

Read the full story & see some great photos

Source: Dave Cruiskshank - Corvette (online)
Submitted by Phil Ellison
9/8/17


C7 Stingray vs Z06
The Chevrolet Corvette C7 in any way shape or form is truly an amazing platform. Aside from being an ace in the hole for all those who previously loved or obsessed over the Corvette, the C7 helped to bring aboard a host of fans that were previously not so in love with the Corvette. Though some may not appreciate it, from a marketing stand point, it is a tough feat to persuade new customers to an otherwise niche brand. This really is a testament Corvette's potential.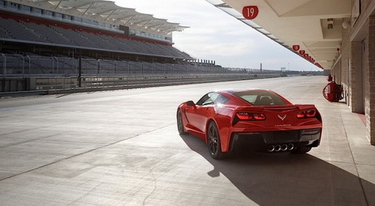 There are a multitude of options between the Stingray and the Z06: coupe or convertible, manual or automatic, paint, interior trim levels, etc. Having had the opportunity to spend a fair amount of time in each, I thought I would impart a bit of my own opinion for those considering one of these two main platforms. Now, clearly if you can only afford the Stingray then this conversation is a moot point, but not to worry… you can still afford to purchase one of the best sports cars on the road today.

You may already be thinking to yourself, how can you compare a car with a current base price of $55,400 to that of $79,400, or is 190 hp really worth another $24,00? Well, there are about as many opinions about cars as there possible paint colors, but I'll tell you what I think about the matter.

Read the full story & see the photos

Source: Brent Davis - Corvette (online)
Submitted by Phil Ellison
9/1/17


Farewell To A True Friend
Scott Allen Smith - "Scotty" was laid to rest today following a heartfelt and moving service at Valley View Christian Church in Edgewood. Long time childhood friends, family and members throughout the Corvette community gathered to honor and remember a true friend to everyone who had the privilege to know Scotty.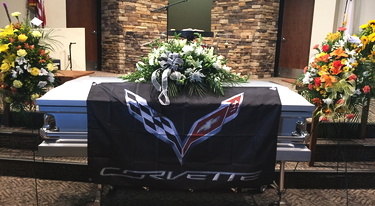 The service was filled with fond and sometimes humorous stories of Scotty during his formative years and into his adult life. The words shared brought both smiles and tears, and provided for a very dignified conclusion to this chapter. May you forever rest in peace Scotty.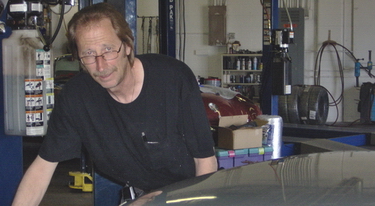 Submitted by Phil Ellison on behalf of all
8/25/17


The Most Valuable Corvettes Ever Built
CNN Money has listed the 10 most valuable Corvettes according to their research, using the mean sold price. Starting with number 10 and increasing in value we have listed each of the cars along with a bit of tech and specifics about each model. We understand that there may be some very unique or special editions that can draw higher dollar figures, but this list tried to cover the more well-known Vettes.

Many of the Corvettes are still climbing in value and as the calendar pages fly by, these cars are only becoming older and more rare. As much as we love the new capabilities and technology that GM has put into the more recent Corvettes, there is just something about a classic.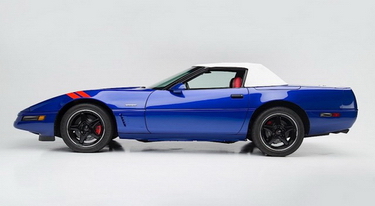 The 1996 Grand Sport convertible is one of the rarest C4s built. While there were a few special edition cars built with extremely limited numbers, few are more recognizable then the famed C4 Grand Sports thanks to their paint schemes; which is Admiral Blue, an Arctic White stripe down the center, and two red slashes on the driver side front fender.

There were 1,000 C4 Grand Sports built, but the convertible only made up 190 of these. Equally as notable as the paint, is the LT4 engine which housed: a 10.8:1 compression ratio, aluminum heads and camshaft, a 6,300 rpm rev limiter, and produced 330 hp at the crank. Quite the engine for 1996!

Read the full story & see photos

Source: Brent Davis (2015)- Corvette (online)
Submitted by Phil Ellison
8/18/17


All previous news postings can be viewed using the "News" link

NMCA, PO Box 91355, Albuquerque, NM 87199 :: info@nmcorvette.org