Welcome To The
New Mexico Corvette Association
2018 Corvette ZR-1 Specs (Story Below)
Latest Updates To This Site
EVENTS updated- 7/28/17
NEWSLETTER / MINUTES added - 8/11/17
STORY added - 8/11/17
FOR SALE updated - 7/28/17
PHOTOS OR VIDEO added - 7/18/16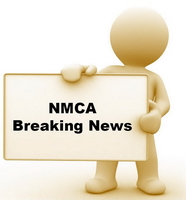 2018 Corvette ZR-1 Specs
The past few months have been a wonderland for Corvette fans around the world.

From "Super" C7 ZR1s, to multi-valve motor rumors, to mid-engine dreams finally materializing, these are the golden years for Corvette.

What we will see in the next 18 months arguably will be hazy mythology for buff books and click bait for decades. What a great time to be not only a Corvette fan, but a General Motors supporter as well, see SS/ZL1 Camaro, V-Series Cadillacs et al.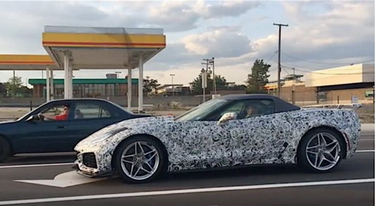 There have been so many wiggly YouTube vids of the swirly Camo'd C7 ZR1 that they are almost ho-hum now.

Don't get complacent just yet though. According to Don Sherman, veteran Car and Driver scribe, he says the ZR1 will debut at Continental Tire Road Race Showcase IMSA event at Road America this August.

If that's true, we are approximately 30 days out from 2018 C7 ZR1 intro. If not, we think we'll see it at NAIAS in Detroit first week in January 2018.

Read the full story & see photos

Source: Dave Cruikshank - Corvette (online)
Submitted by Phil Ellison
8/11/17


Corvettes In The "D"
Visitors to the 3rd annual "Corvettes in the D" gathering, held along Detroit's riverfront on Sunday, June 28, were eager to view the stars of the show: seven stunning C5, C6 and C7 Z06 Corvettes.

"This year we featured the Z06 convertible," said event organizer Larry Courtney, "and subtitled the show 'Celebrating the Z06 Evolution.'"

The first of the all-star line-up was the velocity-yellow, full-competition 2015 Z06 owned by Royal Oak, Mich. resident Bill Murchison, who was happy to share the high points of owning that car - and his two other 'Vettes.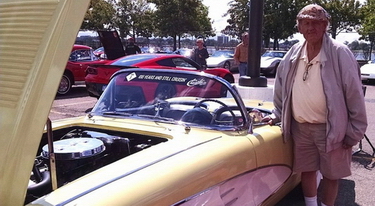 "This is as close to a race car that you can have on the street," he said. "The tires have very little tread and perform miracles on dry pavement - they're as amazing in the turns as on a straightaway."

Murchison also pointed out another design feature that looks great, but is, actually, purely functional. "See this feature that looks like a decorative side gill? Its purpose is to cool the transmission, brakes and rear axle."

Murchison's stable of Corvettes includes a blue 2009 ZR1 (the most powerful ever made) as well the anniversary edition of the convertible 427 in white with silver-blue stripes.

Standing in the shadows of the GM World Headquarters at the Renaissance Center, Murchison praised the Corvette line: "They give you what they say they're giving you in a beautiful, totally-drivable, timeless car. More than you'd hoped for!"

Read the full story & see many event photos

Source: Larry Courtney - Corvette (online)
Submitted by Phil Ellison
8/4/17


Corvette Factory Tours Suspended For 18 months
A new Corvette is coming, and preparations for its inauguration are already under way at GM's Bowling Green Assembly Plant in Kentucky. According to The Bowling Green Daily News and the National Corvette Museum website, factory tours will be suspended for 18 months beginning June 16. While there has been no official explanation for the closure, a year and a half seems like enough time to rework the factory tooling for a mid-engine sports car.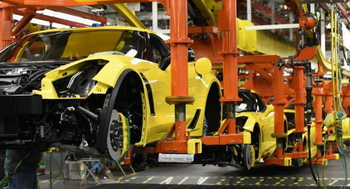 Yes, automotive publications have been predicting the reveal of a mid-engine Corvette for half a century, but numerous spy photos show that GM is working on something special. Additionally, we have reason to believe that the Corvette's V8 will move away from pushrods, finally adopting a free-revving DOHC layout. While GM has worked Merlin levels of magic to make pushrods possible in this day and age, the move to overhead cams was going to occur eventually. In addition to the mid-engine platform, the factory might be installing a new DOHC engine production line.

Of course, the halting of tours might simply be to hide the new C7 Corvette ZR1 that we've seen running around. The truth is likely somewhere in between, since we believe both cars are coming and 18 months is far too long to rework the plant for another variant of the C7, even if it is the hot and ready ZR1. If the ZR1 is everything we expect it to be, it's going to be one hell of a way to close out this generation of Corvettes.

2018 will mark the sixth year of production for the C7 generation, a short lifecycle when compared to past Corvettes. The thing is, the C7 has roots going all the way back to 1984 and the introduction of the C4. Since then, the car has been undergoing heavy alterations and modifications, but the lines can be traced back. The real question has nothing to do with camshaft placement or factory tour dates. What we really want to know is, where does a leaf spring go on a mid-engine car?

Read the full story

Source: Sanford Myers - GM
Submitted by Phil Ellison
7/28/17


2018 Corvette Carbon 65 Edition
Chevrolet is celebrating the 65th anniversary of the Corvette through the new Corvette Carbon 65 Edition. The celebratory edition that will be formulated will include 2018 Grand Sport 3LT and Z06 3LZ models.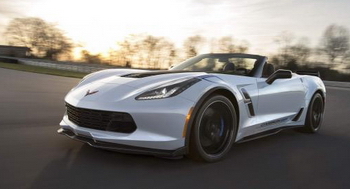 The vehicles will be produced in a smaller number. The company will make only a handful of 650 units to be sold globally. The 2018 Corvette Carbon 65 Edition is supposed to showcase a high grade carbon-fiber exterior element.

It will have carbon-fiber rear spoiler and quarter ducts. It will be offered in Ceramic Matrix Gray colored exterior and the interior will be designed accordingly as well. The unique thing about the car is that it will have a carbon-fiber rimmed steering wheel as well.

According to the US vice president of Chevy Marketing, the 2018 Corvette Carbon 65 Edition will honor the legacy of the original car. It will provide the customers will a special experience which will make the drive much more personalized than ever.

"Corvette is one of the most storied names in Chevrolet and sports car history, with a heritage few can match," said Paul Edwards, U.S. vice president Chevrolet Marketing. "The new Carbon 65 Edition honors that legacy, while offering customers another unique, special-edition model that personalizes the ownership experience

Read the full story

Source: M. Affan - I4U News
Submitted by Phil Ellison
7/21/17


Texas PD Driving Z06 Seized From Cartel
The New Braunfels Police Department is rolling out the sleekest member of its vehicle fleet: a seized 2007 Chevrolet Corvette Z06 named "Coptimus Prime" that previously belonged to a San Antonio-based drug trafficker with Mexican cartel ties.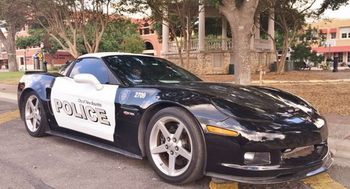 Agents with the U.S. Drug Enforcement Administration and the Comal County Metro Narcotics Task Force, which includes the police department, seized the Corvette during a 2011 raid on a methamphetamine trafficking cell linked to the Mexican drug cartel La Familia Michoacana.

The cell was responsible for moving 25 pounds of nearly 100-percent pure meth each month that sold for a maximum of $20,000 per pound, mySA.com archives show.

Law enforcement agents estimated that the cell brought in $4.5 million a month for the cartel.

At the time, agents seized 10 pounds of meth, high-caliber weapons, cars and assets valued at $500,000, including more than $140,000 in cash and $31,000 in jewelry, according to news archives.

Read the full story

Source: Joshua Fechter - MySA.com (San Antonio)
Submitted by Phil Ellison
7/14/17


Detroit Man Reunites With Corvette Stolen 33 Years Ago
George Talley was 38 when his Corvette was stolen from a Detroit street. Police recently called Talley, now 71, to tell him they found his car.

The car was found in Mississippi 33 years after it was swiped.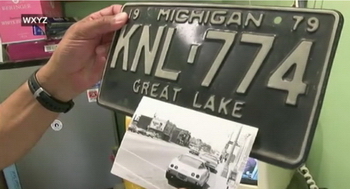 Lt. Brian Richardson at Mississippi Highway Patrol told ABC News they had custody of the vehicle.

"It is in pretty good condition," Richardson said.

General Motors, which made the car in 1979, offered today to deliver the car to Talley at the company's expense.

"Our VP, Mark Reuss, thought that a car lover should be reunited with his car," a GM spokesperson told ABC News. "After he learned the news, he just felt compelled to reach out to him [George Talley]."

The flashy silver grey car was parked on Detroit's Jefferson Avenue in 1981 the last time Talley saw it.

"I've always liked Corvettes. It was attractive. The ladies like them," Talley told ABC News' affiliate WXYZ.

"I made a police report, and I haven't seen it since July of 1981," he said.

Read the full story

Source: Yazhou Sun - ABC News
Submitted by Phil Ellison
7/7/17


8-Speed Corvette Automatic Shifts Faster Than Porsche's PDK
When General Motors introduced the seven-speed manual on the 2014 Chevrolet Corvette Stingray, we had a hunch that engineers paid attention to what Porsche has fitted to the 991-generation 911 sports car. However, the German company's super-fast PDK is also targeted by GM, namely the all-new Corvette Z06 fitted with the 8L90 eight-speed automatic.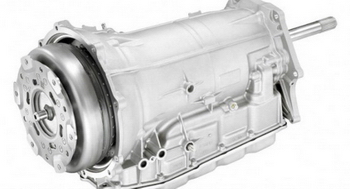 Chevrolet has previously stated that the new unit will offer full-throttle upshifts "up to eight-hundredths of a second quicker than those of the dual-clutch transmission offered in the Porsche 911." We reviewed a number of 911s equipped with the latest iteration of the PDK and boy it's silky smooth and fast. That's why it's a little bit curious how GM developed a transmission that swaps cogs faster than what's heralded as the best tranny out there.

The car on which the new 8L90 will be fitted first is the 2015 Chevrolet Z06, a 650 HP supercharged beast that will go on sale early next year. So it's virtually impossible to verify at the present moment if General Motors is only bluffing or it actually did a faster gearbox than Porsche's PDK unit. GM's chief engineer for transmissions Larry Nitz has recently told Automotive News that thanks to fast electronic solenoids and other controls, the blistering quick shifts of the 8L90 will be faster and smoother in delivery than the dual-clutch automatic of the Porsche 911 Turbo S.

Now that's a very tall statement which will raise the eyebrows of many Chevy and Porsche enthusiasts. Nevertheless, we won't find out if that statement is true until somebody pitches the Turbo S and the all-new Z06 on a long dragstrip. But what we do know for sure is that GM's 8L90 is made up of lightweight yet tough materials such as aluminum and magnesium to keep its weight low. In fact, the whole ensemble weighs almost 8 pounds less than the paddle-shift six-speed automatic fitted in the 2014 Chevrolet Corvette Stingray, marketed as the Hydra-Matic 6L80

Read the full story

Source: Mircea Panait - Autoevolution
Submitted by Phil Ellison
7/1/17


Fiberglass To Carbon Fiber
DETROIT - It's a scientific fact: Low weight plus high horsepower equal exhilarating performance. That combination has defined the Corvette for six decades, as increasing power output matches the use of advanced materials to minimize curb weight.

The 2013 Corvette Z06 exemplifies that philosophy. With a curb weight of only 3,199 pounds (1,451 kg) and 505-horsepower (377 kW), it is not only one of the lightest sports cars available in America, it has one of the best power-to-weight ratios of 6.33:1. That's better than the Aston Martin DBS (7.5:1 - 510 horsepower/3,836 pounds), Porsche 911 Turbo S (6.7:1 - 530 horsepower/3,561 pounds) and Nissan GT-R (7.1:1 - 545 horsepower/3,887 pounds).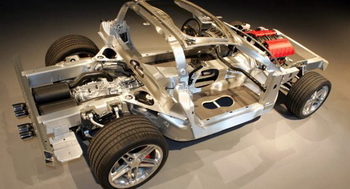 "Horsepower isn't the only measure of performance," said Harlan Charles, Corvette's marketing manager. "Balance and low weight are just as important and that's where the Corvette excels. It has a heritage of employing cutting-edge technologies and materials to help optimize performance."

Corvette's use of advance materials began in 1953, when the first Corvettes were produced with all-fiberglass bodies. Every Corvette since has featured a composite-material body.

Fiberglass, the lightweight, rust-proof composite material, was first considered for use on a GM vehicle by legendary designer Harley Earl. Besides being an exotic choice for the early Fifties and having an undeniable weight advantage, fiberglass offered an economical way to create the low-volume Corvette without the expense of large sheet metal stamping dies.

Read the full story

Source: GM Web Site
Submitted by Phil Ellison
6/23/17


All news postings can be viewed using the "News" link

NMCA, PO Box 91355, Albuquerque, NM 87199 :: info@nmcorvette.org