Welcome To The
New Mexico Corvette Association
Fiberglass To Carbon Fiber (Story Below)
Latest Updates To This Site
EVENTS updated- 6/23/17
NEWSLETTER / MINUTES added - 6/23/17
STORY added - 6/23/17
FOR SALE updated - 6/18/17
PHOTOS OR VIDEO added - 7/18/16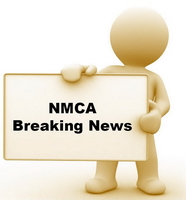 No earth-shattering breaking news at the moment!


Fiberglass To Carbon Fiber
DETROIT - It's a scientific fact: Low weight plus high horsepower equal exhilarating performance. That combination has defined the Corvette for six decades, as increasing power output matches the use of advanced materials to minimize curb weight.

The 2013 Corvette Z06 exemplifies that philosophy. With a curb weight of only 3,199 pounds (1,451 kg) and 505-horsepower (377 kW), it is not only one of the lightest sports cars available in America, it has one of the best power-to-weight ratios of 6.33:1. That's better than the Aston Martin DBS (7.5:1 - 510 horsepower/3,836 pounds), Porsche 911 Turbo S (6.7:1 - 530 horsepower/3,561 pounds) and Nissan GT-R (7.1:1 - 545 horsepower/3,887 pounds).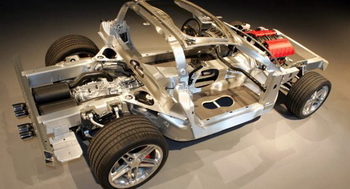 "Horsepower isn't the only measure of performance," said Harlan Charles, Corvette's marketing manager. "Balance and low weight are just as important and that's where the Corvette excels. It has a heritage of employing cutting-edge technologies and materials to help optimize performance."

Corvette's use of advance materials began in 1953, when the first Corvettes were produced with all-fiberglass bodies. Every Corvette since has featured a composite-material body.

Fiberglass, the lightweight, rust-proof composite material, was first considered for use on a GM vehicle by legendary designer Harley Earl. Besides being an exotic choice for the early Fifties and having an undeniable weight advantage, fiberglass offered an economical way to create the low-volume Corvette without the expense of large sheet metal stamping dies.

Read the full story

Source: GM Web Site
Submitted by Phil Ellison
6/23/17


What Does It Cost To Own A C7 Corvette?
Our story this week is a video. The true cost of owning a C7 Corvette.

Here is a full breakdown of my ongoing costs to own a 2016 Corvette Stingray. Some of these (Tires & Maintenance) I haven't actually paid for yet, but still wanted to share. It's definitely not cheap to own, but I think it is an outstanding value compared to the cost to own some of its competitors with similar performance. I did not discuss the cost of repairs since majority of C7 Stingrays are still covered under warranty and there is little information available about repair costs to owners.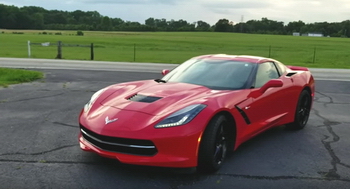 Watch the video

Source: YouTube
Submitted by Phil Ellison
6/16/17


2016 Z06 At Daytona
Our story this week is a video. Created just 8 weeks ago, this video is quite stable and really puts you in the driver's seat. If you don't feel yourself twist and turn a little watching this as he goes into a turn or blasts down the straightway - then something is wrong.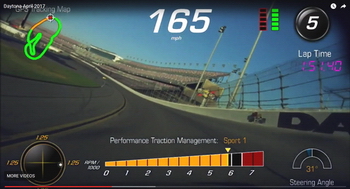 This was at an outstanding track event put on by Flat Out Motorsports April 6-7, 2017 on the Daytona Int'l Speedway Rolex 24 road course. This is several laps in my 2016 Corvette C7 Z06. This was an HPDE (High Performance Driving Event). This run group required a point-by, but could pass anywhere. On the 31° banking we used a blinker from the car being overtaken to authorize a pass so if you're doing 130 mph and somebody's behind you, you don't need to take a hand off the steering wheel and stick it out into the windblast!

Watch, enjoy and appreciate

Source: YouTube
Submitted by Phil Ellison
6/9/17


'67 Vette Sells For $675,000
A 1967 Chevrolet Corvette purchased new by a decorated Vietnam War veteran was sold at the recent Mecum Auctions Indianapolis event for $675,000.

That's more than a 10,000 percent markup over what Keith Richard Litavsky paid when he picked up the Marina Blue coupe from Jack Douglass Chevrolet in Hinsdale, Ill., upon his return home from the front lines.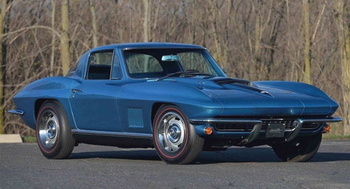 According to his son, Matt, Litavsky was awarded two Purple Hearts during the war, and was finally released after becoming the only surviving member of his unit in the wake of a fierce firefight and helicopter crash. The Corvette was purchased with money that he'd been putting away specifically for that purpose.

Litavsky took obsessively good care of the Corvette, which today is almost all original, aside from its muffler and battery, and was sold with its full documentation and factory-equipped tires. He never drove it in the rain, and kept a log of every trip that even included the maximum RPM the engine reached.

The Corvette now has 8,533 miles on its odometer and 427/435 hp L71 V8 engine. Though never restored and washed only with damp cloths, it remains in excellent shape and has been kept in climate-controlled storage in recent years. The price paid is a testament to its condition, as the Hagerty Price Guide estimates the value of similar cars at $209,000.

It's rarely been driven since Litavsky died in 1993 from cancer that was caused by Agent Orange exposure during the war, according to his son. Just 15 miles in the past 15 years.

Matt Litavsky didn't say exactly why chose to let the car go now, but told The Indianapolis Star it was "a very long year" making the decision. Fortunately for him, the buyer was a local rare car dealer who doesn't plan to sell it, and told him that he can visit it anytime he wants.

Read the full story

Source: Fox News Web Site
Submitted by Phil Ellison
6/2/17


11 Things You May Not Know About Corvette
Part II of a II part series

6. GM lied about horsepower. The L88 engine was basically a racing engine for the street, so to discourage too many people from ordering it, Chevrolet published numbers that were about 70 horsepower below the actual rating, so that it would look less appealing than other engines. It worked - only 20 Corvettes were ordered with the L88 in 1967.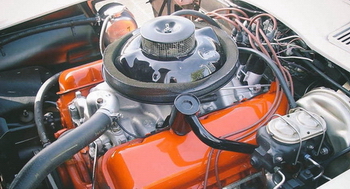 7. Corvette racing teams didn't always plan ahead. The L88-powered Corvette that competed in the 24 Hours of Le Mans in '67 not only set a record by topping 171 miles per hour on the legendary Mulsanne straight, but it actually had to be driven to the track, because the transporter was full of parts. Probably not coincidentally, the car's engine called it quits halfway through the race.

8. The Pontiac Banshee Out Corvetted the Corvette. Years before John DeLorean built Doc Brown's time machine, he was in charge of Pontiac. He wanted something that could hurt the Mustang, so they developed this Banshee... until GM said it would actually hurt the Corvette more. It's not a coincidence that the Corvettes of the seventies looked like a Banshee.

9. They understood the power of a photo. The 1978 Indy 500 Pace Car was painted specifically so that it would look good in black and white photography, because magazine ads were still typically not in color.

10. The ZR1 used a Lotus boat motor. The 375-horsepower LT5 engine used in the ZR1 of the early nineties was designed in England by the folks at Lotus, who then got in touch with the Mercury Marine people in Stillwater Oklahoma, who actually built the thing.

11. You'll never unsee this. A lot of cars from the same manufacturer tend to share parts, but the C5 Corvette has the same door handle as the Oldsmobile Aurora, which isn't exactly the most loved car of all time.

Read the full story

Source: Aaron Miller, Thrillist Cars
Submitted by Phil Ellison
5/26/17


11 Things You May Not Know About Corvette
Part I of a II part series

1. The first Corvettes were too advanced for the factory. Because the Corvette was the first fiberglass body that GM mass produced, the factory was ill-equipped to handle the new tech, and they didn't know how to ground the car. The first few cars they made wouldn't start. Instead of driving them off the assembly line, they had to push.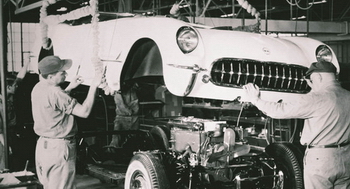 2. The Corvette story involves Nazis, prostitutes and Christmas. Zora Arkus Duntov, a.k.a. "Father of the Corvette," was a Russian Jew born on Christmas in Belgium. He grew up in Germany, and was living in Paris when his wife had to outrun Nazis to Bordeaux in an MG while he hid in a bordello.

3. The first Corvette logo was illegal. Originally the Corvette was supposed to have a checkered flag and an American flag… until they realized that you can't trademark the American flag without changing it into an interpretation.

4. Corvette wasn't the original name. The car's code name was Opel while they were developing it.

5. It's not even the original Corvette. Chevrolet's head photographer actually named it, after a class of warships.

Read the full story

Source: Aaron Miller, Thrillist Cars
Submitted by Phil Ellison
5/19/17


All news postings can be viewed using the "News" link

NMCA, PO Box 91355, Albuquerque, NM 87199 :: info@nmcorvette.org