Welcome To The
New Mexico Corvette Association
Corvettes On Display
Latest Updates To This Site
EVENTS updated- 12/8/13
NEWSLETTER / MINUTES added - 10/2/13
STORY added - 11/20/13
FOR SALE updated - 11/8/13
PHOTOS OR VIDEO added - 3/17/13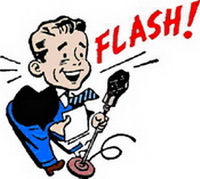 Congratulations to Rick & Lynn Alexander - NMCA Person(s) Of The Year

2014 NMCA Officers announced - see Club Information section

Joy Junction caravan will happen Sunday Dec 15th - see Events section

Date change for December Council Meeting - now Tuesday Dec 17th

2013 Southwest Invitational Photos & Results - See 2013 SWI

Corvette collection starting from 1954 - all with original black paint
Click here to watch video


Each week see a new home page photo - see them all in Photos section

Who & What Is NMCA?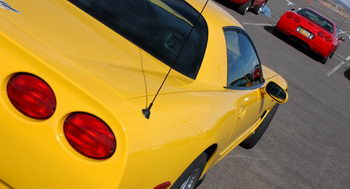 New to the area and/or considering NMCA? Let us introduce ourselves.

NMCA Overview
File size 5.8 MB - approx 2 minutes total run time


Created by Phil Ellison
2/28/13
2013 Southwest Invitational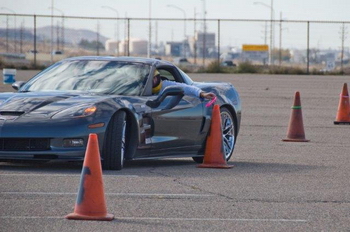 October 26th and 27th saw the return of the New Mexico Corvette Association NCCC Southwest Invitational event. 45 participants (including some out-of-state entrants) entered seven sanctioned events and attended the Saturday night dinner at El Pinto restaurant. Events included: People's Choice car show, funkhana, rallye, poker run, two autocrosses and a matching times. The events were held at the Drury Hotel and the Airport Parking lot at the airport. A good time was had by all, and next year's event is already in the planning stage.

Click here to see all the official results.

Submitted by Stephen Hopkins
11/20/13

Horsepower Cruise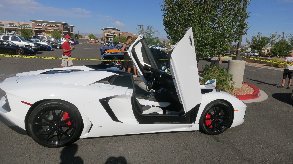 The Horse Power Cruise exhibited pedigree and horse power with over 40 cars . We had Lamborghini's Ferrari's, Vipers Corvettes, Challengers, Porsches, Pantera's, Mustang Shelby GT 500's, even a Tesla got into this cruise. Eric Green from Channel 7 TV Weather brought his new Challenger. By 9:30 AM the parking lot at the Vintage Restaurant was filled and extended into the mall.

This horse power hit came alive with lots of turbo, horsepower rumble and a symphony of engine excitement. We got on I-40 East to Tijeras NM and, it was an awesome sight and sound of sports car letting the horsepower run. Really what a sound; the turbo boost, the roar, and release of all that power was a thrill. The weather was perfect, and on the way up to the Sandia Crest the slower vehicles, not in the cruise pulled over to watch us go by. Really was like getting VIP road right of way. Must been all that turbo, roar, whine release. If you heard this coming in back of you, it was like a tornado getting all tuned up. Imagine 40 of us all going by.

When we came back down the Sandia Mountain road, photographers were on the side taking photos of us going by. The word had got out and only a few where lucky enough to realized the power of the moment.

There were some great driving. It was like going to the Indy 500, Nascar, or Grand AM. There was wheels to wheel racing, speeds over.... Opps but I can't tell you that.....You'll have to ask the guys who were there.

We returned to the Vintage Restaurant getting VIP treatment by the owner Jason Daskalos. It's a great dining destination for our Horse Power Cruise, with an upscale atmosphere to relax and enjoy the company of those that came to this event. There were plenty of stories and laughter. This was one of our most successful events because it brought car enthusiast together from every make, and model. This event is a winner and we are planning to do it again.

Just a reminder our 2013 Santa Ana Star Casino Fall Classic Car Show is on Sunday September 22 benefiting Habitat for Humanity and Kiwanis Charities. We are giving 130 trophies, prizes, and raffles. Music by Steve's Oldies and Goodies. Movie Star Katalina Parrish will be there with some beautiful pin up girls. Rods & Rides Magazine will be selling a DVD of the event for only $15.00. Our prize for last year's participants was a BBQ kit. Come join us for a great time for a great cause.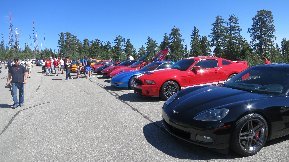 Submitted by Michael Shepherd, NM Viper Club President
8/19/13

Indy Pace Cars

Use the link below to see a photo of each Indy 500 Pace Car from 1911 through 2013. Notice the frequency of Corvettes during the past decades. Also worth note: in 1938 the Indy Pace Car cranked out 85 hp, and romped 0-60 in a blistering 35 seconds. Hold on tight!

Click here to see past Indy Pace cars

Submitted by Phil Ellison
6/12/13
2013 Corvette Homecoming

Join the celebration - July 25th - 27th in Bowling Green, KY.
Check out their event website for complete details and updates.


Corvette Homecoming Website
Submitted by Phil Ellison
5/27/13
A Rare Find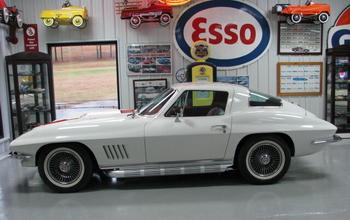 1967 427/390 Corvette recently "found" in Colorado Springs, CO - 2,996 original miles. Amazing story and one we all wish we could be recipients of.


Rare Find - Vintage 1967
Submitted by Phil Ellison
2/11/13
2014 Corvette Revealed 1/13/13
The all new 2014 Corvette was revealed approx 7:40 pm MST 1/13/13 via the Internet and live to an anxious audience.


corvettestringray2014.com
2014 Corvette Slide Show
See the 2014 Corvette Stingray reveal as it unfolded live 1/13/13
Submitted by Phil Ellison
1/13/13
2014 Corvette Speedometer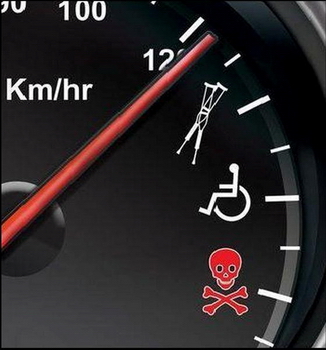 We all know the 2014 Corvette Stingray will come from the factory with more power than before. Rumor has it the speedometer has been slightly altered to alert drivers to the potential hazards associated with more horsepower. This new instrumentation has not been independently confirmed, but thought you should know. Be careful out there.
Submitted by Phil Ellison
2/7/13
10 Most Valuable Corvettes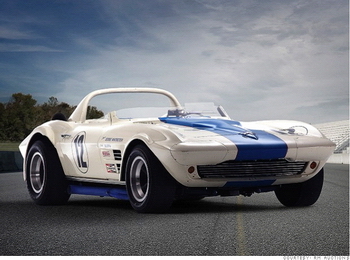 As published by CNN, this is their compilation of the ten most valuable Corvettes, with a brief description why for each vehicle. But NMCA members already know what the most valuable Corvette is . . . theirs!

See what 10 Corvettes are designated as the most valuable.

Submitted by Phil Ellison
1/11/13
More stories can be viewed using the "News & Stories" link

NMCA, PO Box 91355, Albuquerque, NM 87199 :: info@nmcorvette.org