Welcome To The
New Mexico Corvette Association
My First Corvette - Steve Haydu (Story Below)
Latest Updates To This Site
EVENTS updated- 2/9/18
NEWSLETTER / MINUTES added - 2/16/18
STORY added - 2/16/18
FOR SALE updated - 2/16/18
PHOTOS OR VIDEO added - 2/16/18 (available shortly)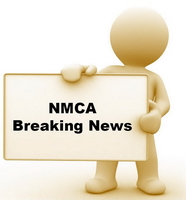 RE: Scotty's Southwest Corvettes - This shop has been closed and employees dismissed. If you have a car in this shop, have an ongoing claim or issue - please contact the estate administer Doug Weisel at 602-321-7807. He is in Albuquerque (AZ phone number).

Potential Corvette mechanic located: Mark at Bee Line Automotive
2508 Vermont St NE, Abq 87110 (505) 275-6731

New Council Meeting location: Please see Events page for details.



My First Corvette - Steve Haydu
It was around September of 1971. I spotted this 1962 Corvette for sale at a gas station, so I pulled in to look it over-Hugger Orange, chrome reverse rims, new white top, new exhaust, black interior, 4-speed, 327 N.O.M. Asking price was $1,000. So we talked. I neither had nor could I get $1,000. I was married with two children and one more on the way. So we struck a deal: $500 without the motor but with everything else.

That weekend I looked in the paper (remember when people advertised in the paper with a phone number?). There it was: 1962 Chevy 283 complete, $35. Further down, I spotted: Corvette Duntov 30-30 cam with lifters $10. WOW! This was my lucky day! I drove over to the motor guy-looked OK. We loaded it into the trunk of my '64 Impala. Drove to the cam guy-micrometered it up-it was good.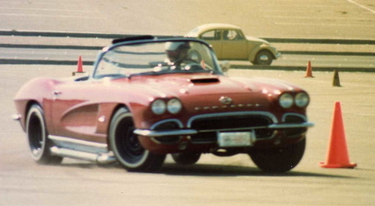 The very next weekend I dropped it in the '62 with my block and tackle from the garage rafters, that's what you did in those days-no cherry pickers, no heated garages in northeast Ohio.

I ran that combination until 1975. A friend-of-a-friend knew of a '69 Chevelle that had been side swiped. It had a '65 Corvette 327 300 H.P. with a 4-speed. Sale price was $250. The owner of our local gas station wanted to build a stock car. He agreed to tow the Chevelle to his place, pull the motor and 4-speed for me, and he would keep the car to build his stock car. In the '60s and '70s, even now, 327's were hard to come by.

That summer I installed the 327 after I freshened up the lower end and did some head work. I pulled the chrome, sanded down the body, and painted it Honduras Maroon.

I moved to Albuquerque in 1978, joined NMCA in 1979, and started auto-crossing. Try auto-crossing a solid axel with no power steering. I beat a lot of C2s and C3s with that car.

In 1984 I decided to do a body-off restoration on the '62. I built a dolly to roll the body around. I pulled the body and removed and inventoried everything. I found 90% of the correct parts, rebuilt the suspension, and painted the frame. I purchased a '75 Vette.

The '62 sat disassembled until 1992. That's when I found a commercial lot with a building in the Journal Center for my business. I needed cash for the down payment so the '62, a 1963½ Ford Galaxy with a correct 406 4-speed, and a Sea Ray boat were sold. The person that bought the '62 put it back together; and, although it is now black, it is still in Albuquerque.
Submitted by Steve Haydu
2/16/18


Mid-engine C8 Corvette
GM's worst-kept secret is that the eighth generation Corvette will have a mid-engine layout, enabling design, performance, and engineering that will rival the best of Italy's supercars. To tide you over until the C8 appears on the show circuit in 2019, here's a capsule history of past mid-engine experiments.

During a visit to Zora Arkus-Duntov's home to pose a single question-Why were you so obsessed with mid-engine designs?-the Corvette's patron saint confided that his inspiration dated all the way back to 1957, following the Corvette SS's DNF at the 12 Hours of Sebring. "That's when I concluded that the heat source [the engine] must be located behind the driver," he said. Although the official explanation of the DNF was a failure of a rear suspension bushing after only 23 laps of racing, driver John Fitch's feet were being cooked by the eight uninsulated exhaust pipes located in close proximity to the magnesium firewall and floor panels.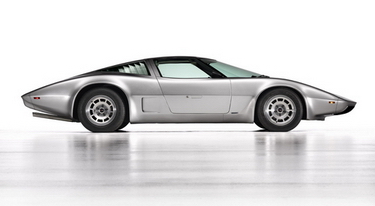 The inherent advantages of locating the engine near the middle of the car just ahead of the drive wheels were not lost on Arkus-Duntov. In the 1930s, he witnessed the mid-engine Auto Unions occasionally beat Mercedes-Benz racers with traditional powertrain layouts. Also, a mid-engine Cooper T43 driven by Jack Brabham showed promise at the 1957 Monaco Grand Prix.

So, when a new transaxle was under consideration at General Motors for use in 1960 mainstream models, Arkus-Duntov realized this component might be useful for a mid-engine, second-generation Corvette. Preliminary designs proved that forward visibility and center of gravity height would benefit from relocating the engine. Alas, a host of problems ensued, including cancellation of the transaxle's production, halting the mid-engine C2 effort before it achieved critical mass.

Read the entire article


Source: Don Sherman, Hagerty
Submitted by Phil Ellison
2/9/18


Son Buys Vette For Dad
My father passed away 2 years ago this August 15th. He left me his truck, a 2011 Silverado extended cab shortbox, 2wd truck with only 35,000 miles and the 6.2 motor and 6 speed automatic transmission...this baby will scoot! I totaled it out after accidentally hitting a tree after an ice storm.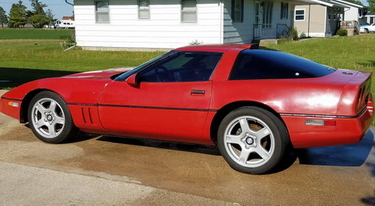 Weeks later, on the way home from picking up a friend, I asked him if his grandpa wanted to sell their C3 Corvette. his answer was yes, for $4500 but it was out of my reach. My mom proceeded to tell us about how dad had always wanted to own a Corvette. Another friend called a week later, said his buddy has a 1986 Corvette and was asking $3500. I looked at it and determined the transmission was bad and offered him $2200. We settled at $2500.

The Corvette is even Victory Red like the wrecked Silverado dad left me. It wasn't until I visited his grave at the Veterans Memorial Cemetery on Interstate 80 here in Iowa, on Memorial Day that I told him about the truck and apologized for wrecking his pride and joy, before explaining to him that I bought him a Corvette. I miss my father very much. I know he would have approved of this purchase and he would love this car! Every time I am in it, I feel like he is with me.

Read the entire article

Source: Jason Woods, MidAmerica Motorworks
Submitted by Phil Ellison
2/2/18


From Dreams To Reality
I have always liked cars and enjoy drawing and painting them. My first car was a 1970 Datsun 1200, which was quite the beater, but served its purpose. I eventually got a good job in the local sawmill and purchased a 1969 mustang. I made the switch to GM when I bought a 1980 Z28 Camaro with a Muncie 4spd transmission.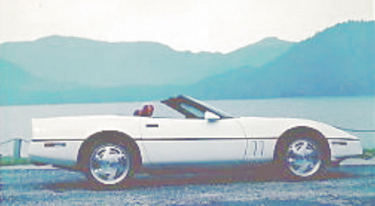 I had driven my friends Camaro IROC and noticed how much smoother the it shifted and the way the car handled and accelerated, so I traded in the Z28 for a so bought a 1988 IROC. I soon tired of this car too and I told my friends and family that I was going to buy a 1989 Corvette, but they thought i was joking.

It was no joke and I finally found a Sports car that I held on to. It is now 28 years later and I still LOVE my Corvette. I have kept it in great condition and for the last few years I have had Collector Plates. People are always amazed at how great she looks and how well she runs.

Read the entire article


Source: Giorigo Cisilino, MidAmerica Motorworks
Submitted by Phil Ellison
1/26/18


My Dream 96 GS
Searching for a Corvette 1996 GS in 2002 I found a 96 CE LT-4 and traded my 96 GT VR4 3000GT in on it. I owned the 96 CE for a long time all the while still coveting the 96 Grand Sport.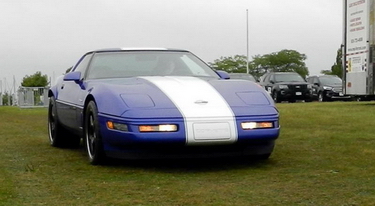 Last year 2016 a low miles 96 GS was advertised in a weekly Auto Buyer and I went the next day to the Chevy dealer and began the bargaining ritual. After much debate about the trade in value of my 96 CE LT-4, which had the rare torch red interior, a deal was finally struck.

In 2016 at the Badger State Vettes Concours show, the car won dealers choice and at Wisconsin Corvette Clubs Corvette for Charities, it took first place in 1984-1996.

Now I own 96 GS #241 and 90 ZR-1 #399, what more could I possible need! The Z is my track car and the GS my show car I'm living the dream.

Read the entire article


Source: Stephen Savic, MidAmerica Motorworks
Submitted by Phil Ellison
1/19/18


My First Ride
I picked her up. My first C5. After doing my due diligence and with the help of many people and forums, I purchased this from Import 1 Motor Sports in Pipersville, PA. The seller had her on display out front all shined up with Two key fobs, original owner's manual, cargo net and ready to go as we walked in. The wife, although she thinks I am crazy for buying the C5, took it in stride.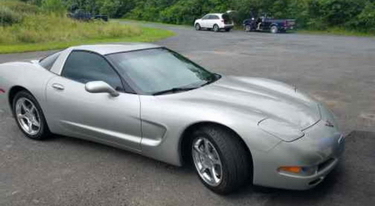 With all the paperwork complete, the bill paid in full, we took the top off, I got in and drove the 70 miles to Barnegat Light, NJ down the back roads of PA. Driving with the top off, sun shining and Tom Petty's Full Moon Fever playing loud I think I had a smile from ear to ear.

Since I was a teenager (and that was many moons ago) I have wanted a this. Not just because it is a Corvette, but because of the feeling of adventure. On the way home I stopped at the Washington Crossing National Cemetery to see my Dad. With tears in my eyes, I said "Dad, I made it."

Did I really make it? Yup! I worked all my life to be able to do this and now I have my Dream Car, a Corvette. So now "Silver" (After the Lone Ranger's horse) sits in the driveway awaiting a day trip with the wife. Oh yeah, and once the wife got in and we drove around, that smile on her face said it was a good decision

Read the entire article


Source: Rob Schradar, MidAmerica Motorworks
Submitted by Phil Ellison
1/12/18


My Dream Dropped
It was always my dream to own a Corvette. In 2007 while visiting family in Tehachapi, California I finally did it - I bought an original 1976 Stingray Coupe.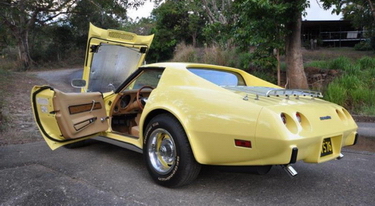 As I live in Australia it took six months to have the car transported to my home and then another five years to restore the car to its former glory.

Two years ago we moved from mainland Australia to Norfolk Island located in the South Pacific. Without question the Corvette came with us. The journey for the car went from Australia via New Zealand, where while moving my Vette from the wharf to the smaller coastal vessel it was dropped from quite a height off the crane and down to the wharf.

Every body panel damaged except for the T tops. We cried when we saw it but we were determined to return the car to how we knew it. I have stripped the car completely and painfully repairing every part including the bent chassis. There is a long way to go but I am determined to have my Stingray back to how it was.

Read the entire article


Source: Alan Walpole, MidAmerica Motorworks
Submitted by Phil Ellison
1/5/18


GM Takes On Ferrari & Lamborghini With 2019 Corvette ZR1
Tonight (11/28/17) at a party in downtown Los Angeles, Chevrolet unveiled the fastest Corvette ever, the 2019 Corvette ZR1.

It's also the most powerful street car General Motors has ever produced.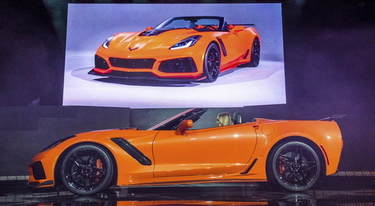 The six-figure coupe comes with a 755-horsepower V8 engine and a top speed of 210mph. That's more powerful than even Ferrari's $320,000 F12 and Lamborghini's $422,000 Aventador S. As many as 2,500 will be made, and pricing will start at $119,995. A convertible version will also become available in spring 2018, which will start at $123,995.

Chevy initially unveiled it in Dubai earlier this year, but this is the first time the car will be seen live in North America. The model is the fourth-ever iteration of the ZR1 badge, which ran intermittently in the 1970s and 1990s and early 2000s.

Read the entire article


Submitted by Hannah Elliot, Bloomberg News
12/29/17


Mid Engine Corvette?
The evidence for the imminent appearance of a mid-engine Corvette continues to pile up. These photos posted at corvetteforum.com, allegedly CAD drawings of said car, add fuel to the rumors.

Do we know if these are genuine drawings from a Chevrolet engineer's computer? No, but there's a good chance they are. Assuming there's some bit of truth to the photos, we can deduce a few things from them. For one, the leaf springs appear to be gone, replaced with a coil-over suspension. This would probably mean GM's patented magnetorheological shocks will be in place.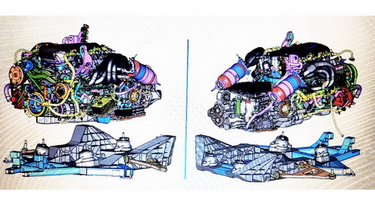 The powertrain drawing looks like it could be an LT1, but we'd expect the naturally aspirated V8 to be the weakest of the engine choices (forced induction should be inevitable). Looking at the side sill in the suspension shot, we can see similarities between its shape and that of Chevy's test mules caught by spy photographers.

Chances are this CAD model is real, and we're looking at the mid-engine 'Vette in some unknown phase of production. The photos were taken down almost as soon as they were posted online, but at that point, it was too late. There's a chance we'll see the car unveiled at the 2018 Detroit auto show, but our latest insider gossip has it skipping the NAIAS, so we'll find out in January. Catch up on the latest info and spy photos here.

Read the entire article


Submitted by Zac Palmer, AutoWeek
12/22/17


Barrett Jackson Corvette
Better be quick on the bid if you want to own a piece of Corvette history because The 48-Hour Corvette is set to cross the block as lot #1292 at Barrett-Jackson's 2018 Scottsdale auction held January 13-21.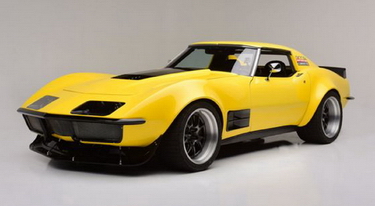 Most classic racing Corvettes are revered for victories earned during the '50s, '60s and early '70s. Cars like the Stars and Stripes L88, Purple People Eater '59 and Mickey Thompson Z06 Split Windows have secured their place in racing and collector car history. The cars are valuable, in part, because their history cannot be duplicated. Somewhere on the other end of the collector car spectrum lives the Restomod Corvette.

While Restomods can, indeed, be duplicated, no two are the same. Likewise, some examples are more special than others. The most desirable Restomod Corvettes typically sport ultra-high- performance hardware such as oversized disc brakes, fuel-injected LS-based engines and updated tubular suspension. Topline examples usually feature modern creature comforts such as bolstered seating, Bluetooth audio and modern air conditioning. It's no wonder that Restomods are so popular.

Lot 1292, a 1972 Corvette coupe known as the "48 Hour Corvette," is definitely an ultra-high performance Restomod. Its modern architecture includes a Lingenfelter Performance Engineering LS7 engine that generates a dyno-verified 649 horsepower. Electronic traction control helps to transfers that power to the ground, while massive 14" Wilwood disc brakes easily bring the car to a halt. The RideTech suspension provides modern, supercar-like handling. Hand-fabricated spoilers and vents manage airflow in and around the car's curvaceous C3 bodywork.

Read the entire article


Submitted by Phil Ellison
12/15/17


To Sell Or Not To Sell
True story, continued. Perhaps others have shared this same sort of experience. I purchased my '69 in November of '79. Throughout the years people would ask what I'd sell it for - what was the value. Not in the market to sell, I would offer a ballpark figure which I thought would provide me with a nice return. But - I did not want to sell. The responses I received indicated that I was pricing this too low. Sometime around 1990 I thought about selling the Corvette and placed an ad in a national Corvette magazine, which wasn't cheap. Well before computers and on-line anything.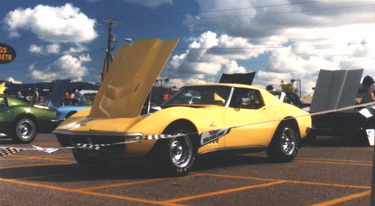 I still wasn't convinced that I wanted to sell this, but for whatever reason I felt that if I could turn a nice profit, why not. Shortly after that issue hit the stands I got a call from a guy in Washington who seemed quite interested. We spoke for 30 minutes or so and all the time I was getting more and more anxious - and not wanting to sell the car. We hung up and the next several calls I got - my answer was that the car was sold. I wanted out - I wanted to keep the car. Maybe I had priced it too low again. I accepted that I would eat the expensive magazine ad, but keep the car.

Skip ahead 25 years or so - I find that I'm not really driving the car much - just enough to keep in oiled up, and in top running condition. I again offer my Corvette (which by now has become family) up for sale, with a greatly increased price tag. My end goal was to use the sale funds to buy a 1964 Corvette. Once again the phone rings and a gentleman comes over to inspect the car. Damn - I'm too low again. He spends about an hour really going over the car. He is very interested, but not quite at the point to write a check. We part ways and I immediately, once again, tell any other potential buyers that the car is sold.

So - I still have my 69 Vette. I have twice brushed with the possibility that when I go to the garage, my pride and joy won't be there. I'm fairly certain that a shrink would have a field day with me - trying to figure out what a piece of iron and fiber-glass has become such an important factor in my life. My Corvette is NOT for sale, but I still have my eye on a '64 that would make for a nice pair. My wife however, does not share that vision.

As a P.S. - I did speak with the NMCA member whom I purchased the car from in '79 - I contacted him after I came across the original owner. He was intrigued to hear some of the early facts I learned, and said "damn - you still got that car!"

Source: True story from the webmaster
Submitted by Phil Ellison
12/8/17


Lucky Find
True story, continued. Perhaps others have shared this same sort of experience. I purchased my '69 in November of '79 from an NMCA member. He claimed to be third owner, with the guy he bought it from living in Santa Fe. Who was the first owner was an unknown. From a receipt I found in the original owner's manual, I was able to look up the guy in Santa Fe, hoping to find out who buyer #1 was, as well filling in any blanks about the car's history. The address was quite old and my research took to as far as Deitz Farm in Albuquerque, but the trail went cold.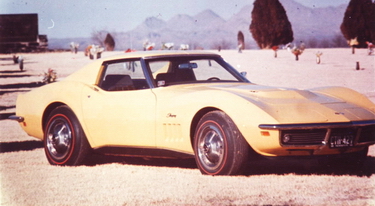 In May of 2007 I believe, I was again showing my Corvette with the NMCA grouping at the annual Museum Car Show. About 2 pm I watched a gentleman looking at my car much closer than most people. I approached him and asked him if he had any questions. He told me that he thought this was his car when it was new. The Holy Grail! After a few exchanges of where, when etc - he was convinced and convinced me that this was the car he bought new (sort of). Turns out he lives about 5 minutes away from me - small world. I made arrangements to visit him, and he promised to dig through old files and see if he had original paperwork, etc. I was on cloud nine. Our meeting did take place a couple weeks later. Unfortunately, all documents involving the car were lost however he did provide me with some early photos. He was able to explain the early days and work on the car.

He was "sort-of" original owner. This Corvette was purchased from the Chevy dealer in El Paso, TX in December 1969 by a professor at NMSU. Apparently this buyer was considering a Pontiac Grand Prix at the same time. Somewhere around early January 1970 this guy decided to get the Pontiac, but the dealer wouldn't take the Corvette back. The gentleman I came across was student at NMSU and had a class with this professor. So "my" guy purchased the 1969 Corvette after about 4 weeks of ownership - so I consider him original owner. My research to find the true first owner went cold. The dealership in El Paso had changed hands a few times, and those old hand written records were not to be found, nor would they help me obtain an original window sticker.

One final note about my meeting with the first real owner - I drove the Corvette to his house. That's when I learned he had no documents to share, but provided some photos and gave me insight on a few elements that were a mystery to me. So as we concluded, I offered to let him take it for a spin. I don't know that I've seen an adult man run that fast. He bolted from the house and climbed like a kid runs out to see what's under the Christmas tree. I went with him of course - and he drove for about 15 minutes, and I could see him transform back to 1970 - he was all smiles and I think that experience really made his day.

Next week - to sell or not to sell.

Source: True story from the webmaster
Submitted by Phil Ellison
12/1/17


All previous news postings can be viewed using the "News" link

NMCA, PO Box 91355, Albuquerque, NM 87199 :: info@nmcorvette.org