Z06 Owners Suing Chevrolet
The latest-generation Corvette Z06 is supposed to be a track-capable sports car right off the showroom floor. While it was developed alongside the C7.R racer, the Z06 reportedly has an Achilles heel -- its cooling system. Owners have complained in the past that the supercharged Z06 will overheat when pushed to its limits on the track.

Chevy announced a fix for 2017 models, which is apparently backward compatible to the rest of the C7 Z06 Corvettes. However, according to this new lawsuit, even that Band-Aid doesn't stop the overheating issues on current models with automatic transmissions.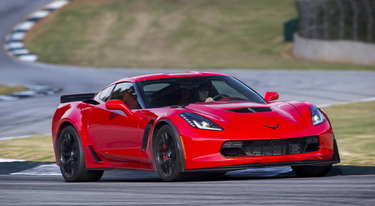 The class action suit was filed June 13th in the District Court for the Southern District of Florida and seeks a solution to overheating Z06 'Vettes from General Motors -- in this case, it looks like the solution owners are seeking is money. Of course, that money can go toward fixing the car's overheating issues.

Read the story

Source: Wesley Wren - AutoWeek
Submitted by Phil Ellison
9/22/17