The 2020 Corvette C-8
The news cycle for GM's mysterious mid-engine car is on an endless loop these days with etched-in-stone talking points that barely budge.

Getting any update from GM or peripheral Corvette sycophants has been hopelessly fruitless so we automotive scribes have been relegated to treading water on the waves of the internet grasping at any piece of news like a chunk of driftwood that might float us to the promised land.

For now, let's say this mid-engine car from GM is a Corvette. Some folks think it's a Cadillac but that's a different battle for another day.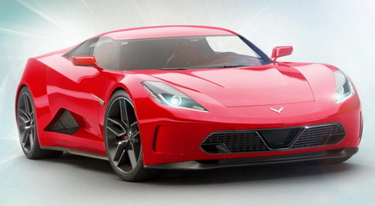 The boilerplate that has emerged for the notion of a C8-mostly from speculation-is as follows: a range-topping, mid-engine supercar with a multi-valve V8 engine and benefitting from a clean-sheet chassis design leveraging everything GM engineering can muster. A "Halo" car that represents the pinnacle of mighty General Motors Design.

What if all that's wrong? What if the new mid-engine Corvette isn't a halo car but an "affordable" stablemate to the existing C7? The first salvo of Corvette as a multi-model franchise?

What if GM is not only going to maintain its' slot as the world's leading sports car maker, but defend its' position AND gobble up more market share by adding a revolutionary supercar sibling to the "standard" Corvette? One that would maintain the current pricing structure of the C7 but literally re-writes the rules-and history-for performance cars forever?

Read the full story & see some great photos

Source: Dave Cruiskshank - Corvette (online)
Submitted by Phil Ellison
9/8/17