The C3 Buyers Guide - Part 7 of 7
This is article seven in a series of seven.
Model Years 1978-1979
After years in a holding pattern, Corvette was heavily refreshed for 1978. It sported a wraparound glass window that vastly improved storage capacity and evoked mid-year nostalgia as well. After years of unique interior components, the Corvette was updated from GM parts bin. The dash and console were new and now able to accommodate most GM audio equipment from the factory. The L-82 received bump in horsepower (to 220 hp) and low profile radial tires were available for the first time.


The big event of 1978 was the 25th Silver Anniversary and Indy Pace Car models. Not much more than a standard Corvette with two-tone paint and tape stripes, but they nonetheless took the market by storm in 1978. The replica Indy Pace Cars in particular, caused a stir when speculators artificially drive prices to double MSRP at the dealerships.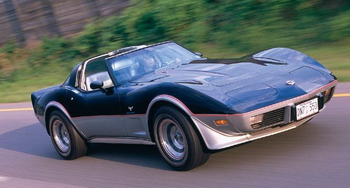 Basically a carryover year, 1979 saw the Pace Car's clamshell seats become standard, and front and rear spoilers as regular production options.

The gamble to delay a redesigned Corvette for 1978 paid off for GM, which sold almost 100,000 units in these two years alone. Corvette production in 1979 nudged past the 50,000 unit mark for the first time. Not bad for a 10-year old design with amortized tooling.

Model Years 1980-1982
These were the swan song years for the C3. Front and rear styling was again revised with integrated spoilers and fender vents with a black grille. GM did an excellent job at keeping the Corvette compliant with federal bumper standards without screwing up the styling. The L-82 reached the end of the line in 1980, now with 230 horsepower. The 1980 Corvette is the poster child for C3 critics as it debuted the 180 horsepower 305 motor for one year only. We say this is the perfect 'Vette to ditch the smog motor and swap in an LS crate motor and leave the naysayers behind in a cloud of molten rubber…

Another milestone in 1981 was production of the Corvette was moved to Bowling Green, Kentucky. The old St. Louis factory that churned out hundreds of thousands of Corvettes was run down, tired and closed by GM mid-year. The good news is the last half of the 1981 Corvette production run benefitted from new production line machinery at Bowling Green and generally have better body panel fit and paint than its predecessors. The last Corvette built in St. Louis was in August, 1981. Big news was a new, rear composite spring that was 33 lbs lighter and the one year only L81 V-8 produced a mere 190 hp.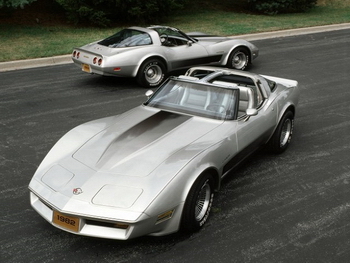 The final year for the C3 was 1982 this final model year had every improvement that 14 years of evolution brings. While timid compared to today's Vette, these are nice riding and driving models. The unloved Cross-Fireinjection system debuted this year and was the first time since 1965 that FI could be had on a Corvette. It was the only engine available that year and put out 200 horsepower mated to a new four-speed automatic transmission.

The Collector Edition was offered as the last of the series and featured special paint, a hatchback, and distinctive interior and wheels. Chevrolet kept the sales needle pegged and moved more than 102,000 units in three years.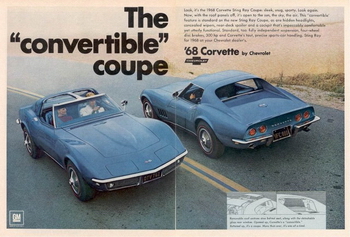 What are these cars worth?
The collector car market fluctuates from year to year and is influenced by the economy and the whims of the hobby. The best way to ascertain what a C3 Corvette is worth is to find comparable cars for sale that are similar to a car you're looking for. A keen buyer will scour Craigslist, Hemmings, AutoTrader, and other publications to see what cars are bringing. Auction houses like Barrett-Jackson and Mecum's are good resources to monitor the fluctuation of value. Pro-Team Corvette is always a good barometer of what C3's are worth.

Joining a Corvette club could be a valuable resource as well as online forums and chat rooms. The National Corvette Restorers Society is a also agreat resource too. As always, keep your eye on Corvette Online as well.

As a general rule, chrome bumpered cars bring the most money as they represent the last of the muscle car era. Big block motors (especially L-88's and L-89's,) and later models like the 1974 big-block, 1975 Convertible, 1978 Pace Car and Silver Anniversary, and '82 Collector Edition come to the fore as most desirable models. Rubber bumpered Sharks probably will never bring as much as a chrome bumpered car but that's precisely why they're cool cars for the rest of us.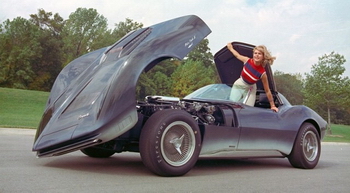 Finally, the quality of the car is an important factor in determining value, but color and options are critical factors as well.

Documentation can really add value to the car as well. Brochures, bill of sale, factory owner's manuals and maintenance receipts can substantiate originality and provenance. Original cars are also worth a premium as many 'Vette aficionados stand by the old mantra, "they're only original once."

We think the three speed Turb0-Hydramatic was introduced in 1968 is well suited to the 'Vette. Most '68-'72 Vettes are equipped with manual transmissions, but by the end of the model un in '82 most were automatics. Some non-original, non-matching numbers cars would make good drivers and might be good values, so don't overlook one in good condition.

Ultimately, the goal is to take your time, exercise due diligence by researching online, talking to Corvette club members, or hiring an expert to suss out good cars from bad. Happy hunting!

Side note: In addition to the only Corvette with both urethane and chrome bumpers, the '73 has another distinction, it's the heaviest Corvette ever made.

Source: Corvette Online - By Dave Cruikshank
Submitted by Phil Ellison
2/14/16