Corvette Mechanic Update
With the unfortunate loss of Scott Smith, Scottys Southwest Corvettes, club members have been on the hunt for a good replacement facility and knowledgeable mechanic(s) who truly know Corvettes of most any generation.

To date two such facilities have been used by me personally so as to get a feel. Both of my visits involved work on my own C5. Here is what I've found.

Beeline Automotive
2505 Vermont NE, Albuquerque, NM 87110

505-275-6731

Owner is Mark. His son Ryan seems to be the Corvette specialist. Smaller shop, but seems efficient enough. Karen (Marks wife) is the admin and front end person. All very pleasant. I believe rate is $90/hour plus parts. I inquired about me purchasing a part and bringing it to them for install, and this seemed agreeable. I don't know if they would feel the same way about brining oil and filter in, as Scotty would allow.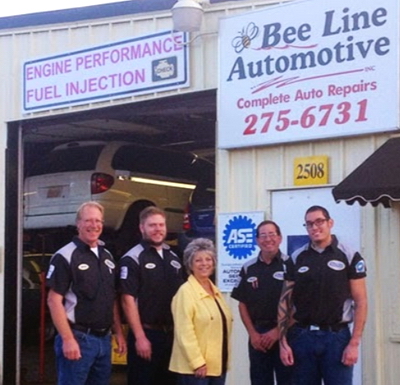 I also have first-hand experience with Southwest Speed.
5116 Industrial Park loop, Rio Rancho, NM 87124
505-554-9898

Owner is Ivan Price. He has three very knowledgeable wrench turners - Frank, Jonathan and Angel. Ivan is the primary Dyno-Tune guy with experience a mile long, and a great persionality.

For those who view the west side as a different state, Southwest Speed may be a hike - but worth it I believe.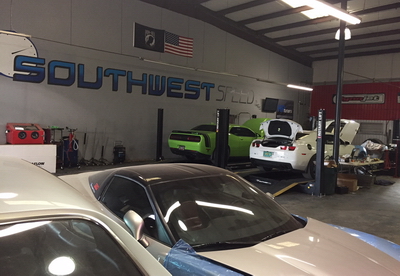 Southwest Speed has graciously allowed NMCA members a 15% discount off total invoice. They will work on any car, much like Scotty, but performance is what they specialize in. Dyno-tuning, after-market go-fast add-ons, horsepower - that is where these guys shine. Rate is higher - $129/hour (same as Reliable Chevrolet), but active NMCA members receive a 15% discount.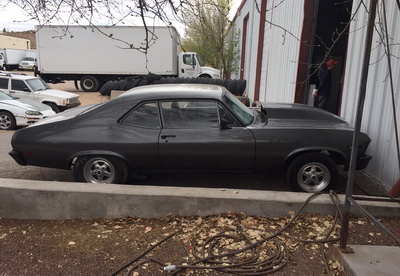 Both of these shops are welcome to the idea of NMCA members dropping by to check things out. Just my opinion here, but I received a lot more face-to-face and interaction with the mechanics at Southwest Speed.

For those with a Corvette no longer covered by warranty, I know Southwest Speed, and probably Beeline can access and tweak your computer. Southwest Speed does require a one-time $100 authorization fee which they must pay GM - but from that moment on they can do whatever computer work you want without additional GM fees. I'm uncertain about a GM fee using Beeline.

And finally, as a favor to me and the club, Southwest Speed is a location I suggest all members to drop in on. You're likely to see some cool cars! Meet the crew, identify yourself as coming from NMCA, and have a look around. I have been to this shop several times - and each time there I have seen a different, seriously enhanced vehicle. This shop is primarily a Corvette/GM shop, but they have close ties with the ford and Mopar groups in town.

I hope this information is of some benefit. Do yourself a favor and stop by each location. And as always, if you happen across a Corvette mechanic and shop where you get that good "gut" feeling, please bring this information to our attention. Happy motoring!

Source: Phil Ellison, NMCA
Submitted by Phil Ellison
4/7/18