40th Anniversary Edition
I have liked Corvettes since my teen years back in the 60's, but I never thought I would own one. Over the years, I have kept an eye out for the perfect one. Unfortunately, I could never afford one that I wanted to buy.

This year, I was looking over the inventory at Exotic Motors here in Tarpon Springs, FL and found a 40th edition (C4) Corvette in extremely nice condition and at a price of less than $10,000. I thought it must be too good to be true. I sent them several emails before finally going to take a look at it in person. When I got there I found the car in near showroom condition. The salesman said they had too many cars on the lot and were letting some go at low prices.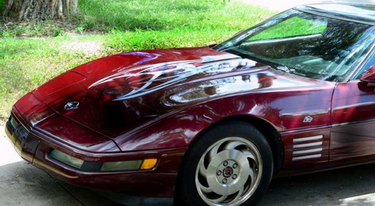 I was able to get the car checked out in their shop, had a few adjustments done and bought the car for only $7900. The credit union I financed it at said they wanted a certified appraisal done on the car. It was done a few days later and came back appraised at $18,000. Needless to say I have been more than happy. It has the 6 speed manual transmission, 5.7 liter 350 engine. Runs great and looks excellent. I did have to replace the brakes master cycler and power booster recently due to a leak in the master cylinder.

Now I am getting ready to take it to a few local car shows and who knows what from there. My wife always wanted a Corvette too, but she passed away in June 2015 before ever getting one. She may be looking down on me now and thinking, sure, now he has one. LOL

Read the entire article

Source: Phil Grierson, MidAmerica Motorworks
Submitted by Phil Ellison
3/30/18