11 Things You May Not Know About Corvette
Part II of a II part series

6. GM lied about horsepower. The L88 engine was basically a racing engine for the street, so to discourage too many people from ordering it, Chevrolet published numbers that were about 70 horsepower below the actual rating, so that it would look less appealing than other engines. It worked - only 20 Corvettes were ordered with the L88 in 1967.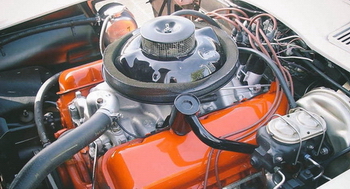 7. Corvette racing teams didn't always plan ahead. The L88-powered Corvette that competed in the 24 Hours of Le Mans in '67 not only set a record by topping 171 miles per hour on the legendary Mulsanne straight, but it actually had to be driven to the track, because the transporter was full of parts. Probably not coincidentally, the car's engine called it quits halfway through the race.

8. The Pontiac Banshee Out Corvetted the Corvette. Years before John DeLorean built Doc Brown's time machine, he was in charge of Pontiac. He wanted something that could hurt the Mustang, so they developed this Banshee... until GM said it would actually hurt the Corvette more. It's not a coincidence that the Corvettes of the seventies looked like a Banshee.

9. They understood the power of a photo. The 1978 Indy 500 Pace Car was painted specifically so that it would look good in black and white photography, because magazine ads were still typically not in color.

10. The ZR1 used a Lotus boat motor. The 375-horsepower LT5 engine used in the ZR1 of the early nineties was designed in England by the folks at Lotus, who then got in touch with the Mercury Marine people in Stillwater Oklahoma, who actually built the thing.

11. You'll never unsee this. A lot of cars from the same manufacturer tend to share parts, but the C5 Corvette has the same door handle as the Oldsmobile Aurora, which isn't exactly the most loved car of all time.

Read the full story

Source: Aaron Miller, Thrillist Cars
Submitted by Phil Ellison
5/26/17