What Does It Cost To Own A C7 Corvette?
Our story this week is a video. The true cost of owning a C7 Corvette.

Here is a full breakdown of my ongoing costs to own a 2016 Corvette Stingray. Some of these (Tires & Maintenance) I haven't actually paid for yet, but still wanted to share. It's definitely not cheap to own, but I think it is an outstanding value compared to the cost to own some of its competitors with similar performance. I did not discuss the cost of repairs since majority of C7 Stingrays are still covered under warranty and there is little information available about repair costs to owners.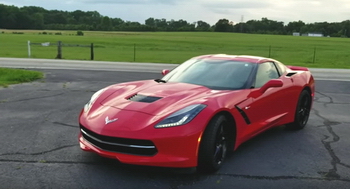 Watch the video

Source: YouTube
Submitted by Phil Ellison
6/16/17