Corvette Fun Facts
Corvette Fun Fact #5
While vehicles in 1953 were typically made of steel, the Corvette was constructed out of innovative fiberglass. At the time, fiberglass was believed to be fragile and dangerous in accidents, but after a test that involved the Corvette rolling over with limited damage, Chevrolet stuck with fiberglass - and the Corvette came to be known as the American sports car of the future.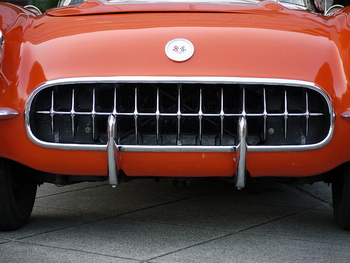 Corvette Fun Fact #6
Since 1999, Corvette Racing has won 92 races worldwide, with 85 in North America and 7 internationally. This includes 58 1-2 finishes, seven 24 Hours of Le Mans class wins, 10 ALMS manufacturers championships, 10 ALMS team championships, and nine ALMS drivers championships. Corvette Racing's first race was the Daytona 24 Hours in 1999, and the team's first GTS was in 2000 at Texas Motor Speedway. However, Corvette has been involved in international road racing for more than 59 years. In 1956, the Corvette won a Class B victory at the 12 Hours of Sebring.

Corvette Fun Fact #10
Today it seems like to Corvette comes with an endless array of options, but in 1953, the original Corvette was far less complicated. It had a base price of $3,498, and had just two options for car buyers to add on if they'd like: a heater, which cost $91, and an AM radio, which was $145.

Source: ASAP - Internet April 2015
Submitted by Phil Ellison
7/19/15